Cristiano Ronaldo in WWE? Crown Jewel Event Buzzes with Excitement
Cristiano Ronaldo's WWE appearance at Crown Jewel event in Saudi Arabia sparks anticipation. Get the scoop on this groundbreaking sports crossover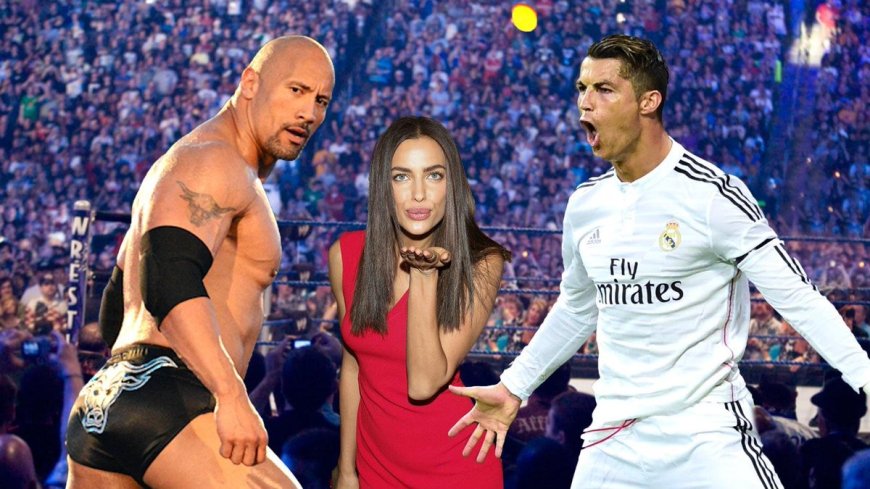 Cristiano Ronaldo in WWE? Crown Jewel Event Buzzes with Excitement
According to reports Cristiano Ronaldo might make an appearance at WWE's 'Crown Jewel' event in Saudi Arabia. Details inside. Cristiano Ronaldo, renowned for his football prowess, is rumored to join WWE for their 'Crown Jewel' event in Saudi Arabia. While the nature of his involvement remains unclear, Ronaldo is expected to receive substantial compensation for his participation.
The 38-year-old football maestro recently transitioned to the Saudi Arabian club Al Nassr after parting ways with Manchester United. With an impressive track record of 27 goals in 31 matches for the Riyadh-based team, his potential WWE cameo has garnered considerable attention.
According to Mirror, WWE is currently negotiating with Cristiano Ronaldo for an appearance at the Crown Jewel event, slated for November 4 in Saudi Arabia. AS, another source, suggests that WWE envisions Ronaldo as a guest superstar for the wrestling extravaganza.
Endeavor Group Holdings, WWE's majority owner, is keen on elevating Crown Jewel's allure and revenue potential by featuring Cristiano Ronaldo. Although the specifics of Ronaldo's involvement and compensation package are kept confidential, it is anticipated to be a substantial figure.
Cristiano Ronaldo would join the ranks of non-wrestlers who have previously participated in WWE events, such as Ronda Rousey, Wayne Rooney, Grant Holt, Tim Wiese, Wycombe Wanderers, and Mike Tyson. His presence is anticipated to significantly bolster the event's financial success.
Endeavor, which recently merged with UFC in April, is also in discussions to bring back Dwayne 'The Rock' Johnson to the wrestling ring.
On a scale of 1 to 10, share in the comments how excited you would be to witness Cristiano Ronaldo at a WWE event.
For the latest updates from the entertainment world, stay tuned to iShook Daily.
Must Read: WWE Champion Roman Reigns Impressive Car Collection Worth Over $500K