Live Updates Israel-Hamas War: Israel Regains Control of Gaza Border in Ongoing Conflict with Hamas
Live Updates Israel-Hamas War: Israeli Defense Forces target over 200 Hamas sites in recent strikes, hitting key installations. Get the latest updates on the conflict.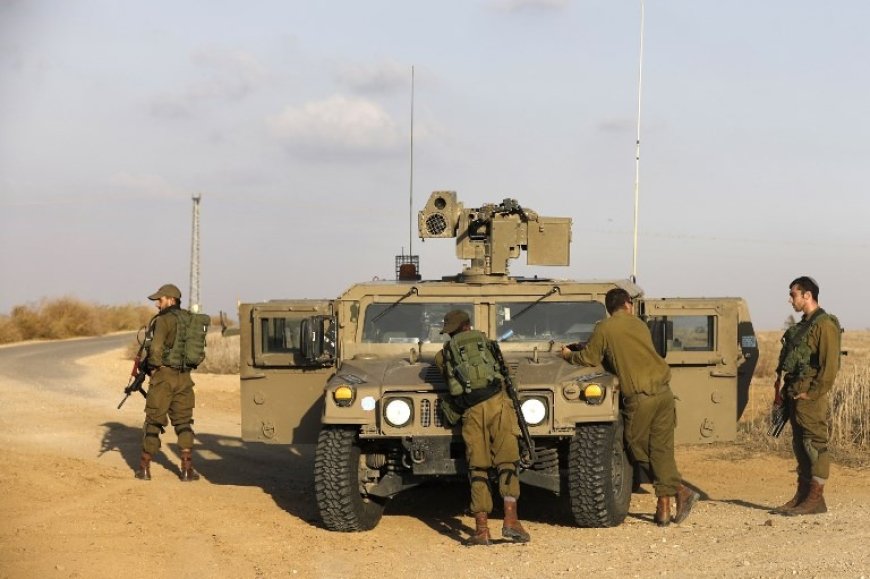 Live Updates Israel-Hamas War: Israel Regains Control of Gaza Border in Ongoing Conflict with Hamas
In the ongoing Israel-Hamas conflict, Saturday witnessed an unprecedented surge in hostilities. With Hamas firing over 5,000 rockets from the Gaza Strip into Israel, the toll has risen to more than 1,100 lives lost and several wounded. This relentless assault has prompted widespread air raid alerts, casting a grim shadow over the nation and intensifying the prospect of prolonged, fierce confrontations. In response, Israel has imposed a stringent blockade on Gaza, asserting complete control over the region. This move has left Palestinians bracing themselves for the potential resurgence of a period akin to the Nakba. Additionally, a high-ranking Hamas official has expressed their readiness to engage in discussions concerning potential truce negotiations with Israel.
Stay updated with the latest developments in the Israel-Hamas conflict here...
Key Moments
Israel Asserts Control Over Gaza Border, Reports No Breaches Since Monday.
IDF Advises Gaza Residents to Seek Shelter in Egypt Amid Escalating Strikes.
Austria Raises Alarm Over Potential Abduction of Three Dual Citizens in Hamas Attack.
---
IDF Announces Progress in Restoring Control over Gaza Border Fence

The Israel Defense Forces (IDF) have made significant strides in restoring control over the border fence with Gaza, following the breach caused by the surprise attack from Hamas on Saturday. IDF spokesman Lt. Col. Richard Hecht reported this positive development in a briefing on Tuesday, stating, "Looking towards the south, we have more or less restored full control over the border fence. Hopefully in the next few hours it will be final." He further mentioned that Israeli forces have successfully secured communities around the border and are in the final stages of evacuations in the area.

Lt. Col. Hecht also noted that there were two minor skirmishes in the Sa'ad and Kissufim communities overnight. He emphasized, "We are directing our offensive efforts in the Gaza Strip, particularly through targeted airstrikes." The IDF remains dedicated to restoring stability in the region.





Hamas Prepares for Prolonged Conflict with Israel

As the Israel-Hamas conflict intensifies, the Gaza-based Palestinian militant group, Hamas, conveyed their readiness for a potentially protracted struggle. Speaking to the Guardian on Tuesday, Hamas emphasized their preparedness for the likelihood of an extended war.

IDF Reinforces Lebanese Border After Deadly Confrontation

Following recent clashes along the disputed border, the Israel Defense Forces (IDF) have significantly bolstered their presence along the Lebanese border. Tens of thousands of additional troops have been deployed to this region, according to Lt. Col. Jonathan Conricus, the spokesperson for the IDF. He stressed the importance of vigilance in the area, anticipating potential provocations from Hezbollah.

"The situation on the Lebanon border is precarious. We are on high alert. In anticipation of a potential attack from Hezbollah, we have reinforced the border with tens of thousands of additional troops, including reservists and regular units," Conricus stated.

He also cautioned Hezbollah against rash actions, highlighting the severe repercussions that could follow an assault on Israel. As of the most recent hours, the situation has remained relatively calm, and it is hoped that this tranquility will persist.

Although Lebanon and Israel have maintained an adversarial relationship, a fragile truce has held since their conflict in 2006. Over the years, sporadic rocket attacks originating from Lebanon have prompted retaliatory measures from Israel. These attacks were attributed to Palestinian factions within Lebanon.

On Monday, the IDF reported an incursion from Lebanon into Israeli territory, resulting in the neutralization of a "number of armed suspects" and ongoing searches by IDF troops. Tragically, an IDF officer lost his life during an encounter with the militants, according to Israeli hospital officials.

This incident comes on the heels of Hezbollah's announcement of the loss of three of its members in an Israeli air raid in southern Lebanon, further heightening tensions in the region.

Deciphering Hamas: A Concise Insight

Formed in 1987, Hamas is an Islamist group stemming from the Muslim Brotherhood, a Sunni Islamist organization established in Egypt during the late 1920s.

The term "Hamas" is a condensed form of "Harakat Al-Muqawama Al-Islamia," signifying Islamic Resistance Movement in Arabic.

Hamas contends that Israel is an occupying force and strives to liberate Palestinian territories, categorizing Israel as an unauthorized state. This standpoint has led to its rejection of peace negotiations, including the 1993 Oslo Accords, a peace agreement between Israel and the Palestine Liberation Organization (PLO).

In contrast, Hamas positions itself as an alternative to the Palestinian Authority (PA), which acknowledges Israel and has engaged in multiple fruitless peace endeavors. The PA, presently under the leadership of Mahmoud Abbas, is located in the Israeli-occupied West Bank.

Hamas administers the Gaza Strip, housing approximately 2 million Palestinians. It frequently becomes a site of civilian casualties during clashes between militants and Israeli forces.

Over time, Hamas has claimed responsibility for numerous assaults on Israel and holds official terrorist organization status as designated by the United States, the European Union, and Israel. Israel asserts that Hamas receives support from Iran.

The Shindler Family Recounts Horror: Bullets Fill Home After Hamas Attack

Survivors of a Hamas assault on an Israeli household share their harrowing experience during the unprecedented attack in southern Israel. The Shindler family's residence, situated near the breached Gaza border, became a battleground as militants unleashed violence against civilians.

Revital Shindler, a mother of six, recalls the ordeal: "Alerted at 6:30, 'red alert,' we rushed to the bathroom. Gunfire echoed, bullets rained through our living room." Her husband, Amichai, discerned Arabic voices inside. Swiftly, he fortified the safe room, resisting their attempts to enter.

"They claimed to be IDF soldiers, demanding entry," she recounts, "but their accents betrayed them. We held our ground, refusing." A grenade was hurled, propelling Amichai, who, fortunately, survived the explosion, though one arm was amputated. He now convalesces in a Tel Aviv hospital.





IDF Warns Hamas: Killing Gaza Hostages Won't Improve Situation

The Israel Defense Forces (IDF) sent a clear message to Hamas on Tuesday, stressing that resorting to violence against hostages will not lead to any positive outcome. This comes in response to recent threats from Hamas militants, stating that civilian captives would be harmed if Israel conducted attacks on Gaza without prior notice.

Israeli authorities hold concerns that among the up to 150 hostages being held by Islamist militants in Gaza, there are women and children. Hamas asserts control over more than 100 captives, including high-ranking Israeli military personnel.

Lt. Col. Richard Hecht, spokesperson for the IDF, affirmed, "If they harm one of these grandmothers or one of these babies or one of these children, it will not make things better and they know it."

In an overnight operation, Israeli fighter jets targeted over 200 locations in Gaza. This offensive has resulted in the loss of over 687 lives, including numerous children and women, with thousands sustaining injuries, according to the Palestinian Health Ministry.

Over 137,000 individuals are seeking refuge from Israeli airstrikes in UN emergency shelters in Gaza, which are currently at 90% capacity, reports the UN relief agency.

Hecht further stated that the IDF is making efforts to issue warnings prior to bombings, employing methods such as social media alerts and warning shots.