Mohbad: A Rising Star's Journey, Tragically Cut Short
From Rising Star to Tragic End: The Untold Story of Ilerioluwa Oladimeji Aloba, aka Mohbad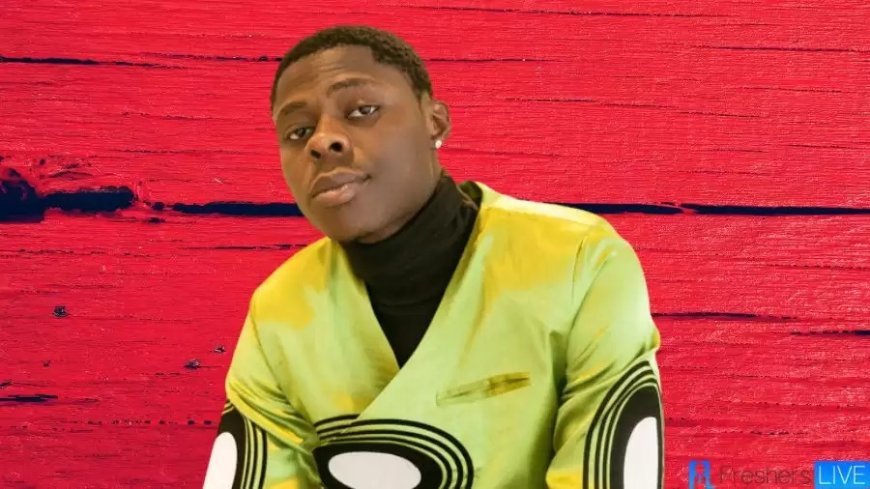 Mohbad: A Rising Star's Journey, Tragically Cut Short
The life of Mohbad, born Ilerioluwa Oladimeji Aloba, was a tale of talent, triumph, and turmoil. From his beginnings in Oke Eletu, Ikorodu, Lagos State, to the pinnacle of the music industry, his story ended in tragedy on September 12, 2023. Explore the highs, lows, and controversies that defined Mohbad's journey.
The Genesis: Early Life and Ascent
Born on June 8, 1996, in the serene town of Oke Eletu, Ikorodu, Lagos State, Mohbad's early years were marked by modest beginnings. Fuelled by determination, he saved earnings from carpentry to pursue his musical aspirations.
The Stardom Phase
In December 2020, Mohbad catapulted to fame with the chart-topping 'KPK (Ko Por Ke)' alongside renowned producer Rexxie. The subsequent release, 'Feel Good,' became a ubiquitous anthem across Nigeria and beyond.
The Marlian Music Chapter
However, success was accompanied by strife. Mohbad's departure from Marlian Music in October 2022, amid allegations of assaults and contract disputes, was a turning point in his career trajectory.
Battling Inner Demons
Haunted by threats and intimidation, Mohbad grappled with depression. His close associate, Bella Shmurda, disclosed a moment when Mohbad contemplated the unthinkable. The toll on his mental well-being was substantial.
A Heartbreaking Adieu
Tragically, on September 12, 2023, Mohbad's luminous journey met an untimely end. His wife, Omowunmi, shared her anguish, shedding light on the challenges of solo parenthood to their five-month-old son, Liam.
Unearthing the Truth
Posthumously, a video surfaced implicating Sam Larry and others in the disruption of Mohbad's video shoot. Combined with prior allegations, this incident triggered a chain of investigations.
A Father's Premonition
Mohbad's father, James Aloba, disclosed a haunting dream he had mere days before his son's passing. Despite suspicions surrounding Mohbad's demise, Elder Aloba seeks clarity on the auxiliary nurse's role.
The Legacy Endures
In death, Mohbad's music experienced a resurgence, dominating charts and platforms. His lyrics now carry a poignant weight, reflecting a life marked by struggle and brilliance.
Induction into the 27 Club
Mohbad's untimely passing at 27 aligns him with a roster of iconic artists who met similar fates. While the cultural phenomenon is debated, it adds another layer to his enigmatic narrative.
A Legacy Beyond Mortality
Mohbad's journey was one of brilliance eclipsed by internal and external battles. While his light may have dimmed, his music continues to illuminate the hearts of many.
Read This: Raja Chaudhary Opens Up About Palak Tiwari's Relationship with Ibrahim Ali Khan