Cristiano Ronaldo: From Poverty to Soccer Stardom
The Fascinating Journey of Cristiano Ronaldo: From Humble Beginnings to Global Football Icon. Read His Inspiring Story Now.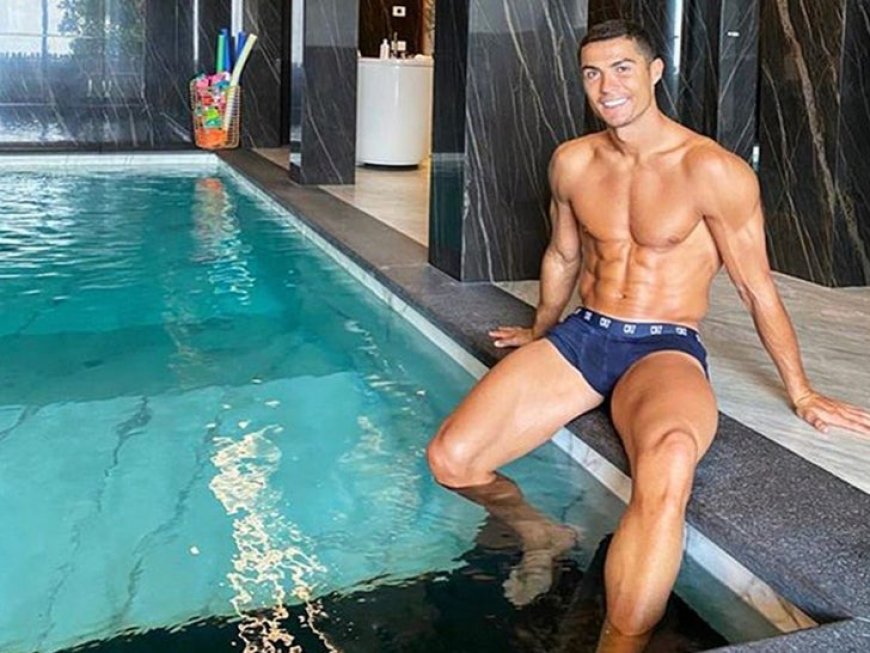 Cristiano Ronaldo: From Poverty to Soccer Stardom
Cristiano Ronaldo, the luminary from Madeira, Portugal, is more than just a football maestro. With a staggering 446 million Instagram followers, he stands as one of the most influential figures in the world. Beyond the accolades, here are 16 captivating insights into the life of CR7.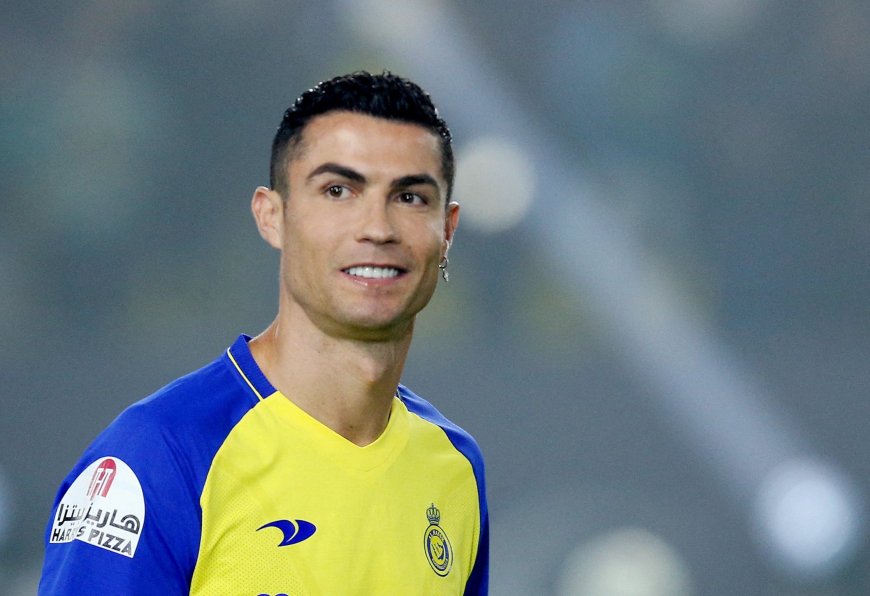 From Humble Beginnings to Global Stardom
Born in Funchal's Sao Pedro parish, Ronaldo emerged from modest beginnings. He's the youngest of four in a family that battled financial adversity. His mother, a cook, and his father, a gardener who wrestled with alcoholism, faced challenges. In her memoir, "Mother Courage," Dolores Aveiro, Ronaldo's mother, candidly reveals contemplating termination due to financial strain and her husband's struggles.
The Academic Fascination with Ronaldo
In a surprising turn, the University of British Columbia Okanagan introduced a Sociology course centered around Cristiano Ronaldo in 2015. Associate Professor Luis LM Aguiar recognized Ronaldo's influence surpassing the football realm. The course delves into identity, nationality, and representation, shedding light on Ronaldo's impact across the Portuguese diaspora.
The Billionaire Athlete
Not only is Cristiano Ronaldo the wealthiest football player globally, but he also achieved billionaire status. According to Forbes, in 2020, he became the first active team-sport athlete to surpass $1 billion in earnings. Today, he boasts a property portfolio exceeding $54 million and possesses at least eight homes, including a future retirement mansion. From a limited edition $10.7 million Bugatti Centodieci to an enviable car collection, Ronaldo lives a life of opulence.
A Name Inspired by Reagan
In an unexpected revelation, Cristiano Ronaldo shared that he was named after Ronald Reagan. His parents admired the name for its strength and resonance. Ronaldo's father held Reagan in high regard, long before Reagan assumed the U.S. Presidency, back when he was merely a cherished actor.
Childhood Nicknames: "Little Bee" and "Cry Baby"
In his early years, Ronaldo was affectionately dubbed "Cry Baby" by family and friends. It was a moniker borne from his penchant for tears when passing the ball and his friends failed to score. Additionally, they called him "Little Bee" due to his remarkable speed, a characteristic that endures to this day.
Master of Goal-Scoring
Cristiano Ronaldo's goal-scoring prowess is unparalleled. With an astounding 807 career goals, he reigns as the all-time leading goal scorer in men's football. Although Lionel Messi trails by 48 goals, their three-year age gap sparks speculation about future records.
Breathtaking Speed: A Record Breaker
In September 2021, Ronaldo shattered records by reaching 32.51 km/h, securing his position as the fastest football player in any match, notably in a game against West Ham. This feat outpaced both his Manchester United teammate Aaron Wan-Bissaka and West Ham United forward Jarrod Bowen.
Soaring Heights: Ronaldo's Leaps
When Cristiano Ronaldo takes flight, he generates a remarkable five times the power of a cheetah in full sprint. This astounding ability propels him to reach heights of 44 centimeters from a standing start, and an astonishing 78 centimeters with a run-up. For context, this exceeds the average leap of an NBA player by seven centimeters.
Overcoming Heart Surgery at 15
At just 15 years old, Cristiano Ronaldo faced a daunting medical challenge. Diagnosed with Tachycardia, characterized by a rapid heartbeat, he underwent heart surgery. His mother shared with the Daily Mail in 2009 that the procedure involved laser treatment. Astonishingly, he returned to the soccer field within days of the surgery.
The CR7 Museum: A Tribute to Greatness
Established in 2013, the CR7 Museum in Funchal, Madeira, commemorates Cristiano Ronaldo's illustrious career and life. It houses a treasure trove of photographs from his infancy to the present, alongside the trophies, medals, and even match-worn soccer balls. Above the museum stands the Pestana CR7 Funchal, a four-star hotel that stands as a testament to Ronaldo's enduring legacy.
Ink-Free Statement: A Pledge to Blood Donation
Cristiano Ronaldo's body remains a blank canvas, devoid of tattoos. This deliberate choice arises from his commitment to regular blood donation. By abstaining from tattoos, he ensures his eligibility to donate blood, a cause he holds dear. Additionally, he is registered as a bone marrow donor.
Navigating Legal Challenges and Acquittals
In 2005, Cristiano Ronaldo faced allegations of assault in a London hotel, a case that ultimately crumbled due to insufficient evidence. Subsequently, in 2009, he was accused of a similar offense in Las Vegas, a charge he vehemently denied, citing consensual relations. Notably, no criminal verdict has ever been reached in any of these cases.
Triumph Over Libel Claims
In 2008, the Daily Telegraph published a story alleging that Cristiano Ronaldo's revelry in a Hollywood nightclub compromised an injured ankle. The paper later offered a libel settlement, which Ronaldo accepted in 2010. Additionally, in 2008, he received undisclosed damages from the Sun related to claims of violating Manchester United's club rules during training.
The Price of Legs
Real Madrid made waves in 2009 by insuring Cristiano Ronaldo's legs for a staggering €100 million. While impressive, this pales in comparison to Lionel Messi's left foot, insured at an astronomical €750 million.
Endorsed for Life
Since 2016, Cristiano Ronaldo has been the face of a lifetime endorsement deal with Nike, valued at a staggering $1 billion. His impact on social media, generating an estimated $474 million in value for Nike in 2016 alone, showcases his immense reach and influence.
A Love Story: Cristiano and Georgina Rodriguez
Cristiano Ronaldo's love story with Georgina Rodriguez unfolded amidst the luxurious aisles of a Gucci store in Madrid. Georgina, then 22, was employed as a shop assistant, while Ronaldo, at 31, was already a global soccer sensation. The couple, now together for six years, have expanded their family to include five children.
Cristiano Junior, 11 years old, the twins Eva and Mateo, 4 years old, Alana Martina, 4 years old, and a baby boy. Tragically, in April 2022, a baby boy, a twin to their youngest, passed away at birth.
Recommended Post: Philly Secures Victory as Eagles Outlast Vikings in a Sluggish Game