Munnabhai MBBS 3 Faces Uncertain Future Amidst Allegations
Reports of a rift between Rajkumar Hirani and Vidhu Vinod Chopra over #MeToo allegations cast doubt on Munnabhai MBBS 3.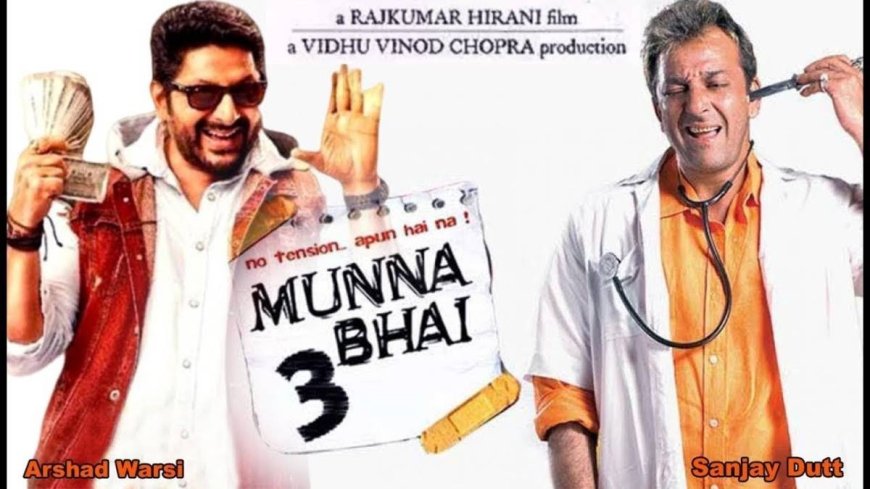 Munnabhai MBBS 3 Faces Uncertain Future Amidst Allegations
The Much-anticipated Munnabhai MBBS 3 may face uncertain prospects due to reported discord between director Rajkumar Hirani and producer Vidhu Vinod Chopra, stemming from #MeToo allegations.
For some time now, speculations about the revival of the beloved Munnabhai franchise with its third installment have been circulating within Bollywood circles. Recently, a video surfaced featuring Sanjay Dutt and Arshad Warsi reprising their iconic roles, sending waves of excitement through fans.
However, it has now come to light that this reunion was for a hospital-themed advertisement, not for the third chapter of the Munnabhai saga. Reports suggest that a reconciliation between the director and producer appears unlikely at this juncture.
Sources intimately acquainted with the situation disclosed to Hindustan Times, "There are very slim chances of the third film materializing now due to the fallout between Rajkummar Hirani and (producer) Vidhu Vinod Chopra. It has been several years since they went their separate ways following the #MeToo allegations against Hirani."
Furthermore, the source revealed that a project titled "Munna Bhai Chale America" was shelved without a formal explanation despite the script being finalized and pre-production activities underway.
Additionally, it was emphasized that Munnabhai MBBS studios had taken a principled stand in support of the survivor involved in the #MeToo allegations, affirming their commitment to step back from the project if director Raju Hirani were found culpable.
As of the present moment, there is no official announcement regarding the production status of Munnabhai MBBS 3. We eagerly await further updates from the filmmakers regarding the fate of this much-anticipated sequel.
Keep a close eye on iShook Daily for the freshest developments in the vibrant world of Bollywood!
Must Read: Shah Rukh Khan's 'Jawan' Sets New Box Office Records with Over 4.75 Lakh Advance Tickets Sold