Shah Rukh Khan Grooves in Extended 'Not Ramaiya Vastavaiya': A Celebration of Hard Work in 'Jawan'
Experience Shah Rukh Khan's energetic moves in the extended version of 'Not Ramaiya Vastavaiya' from the action-packed thriller 'Jawan'. A celebration of dedication and talent.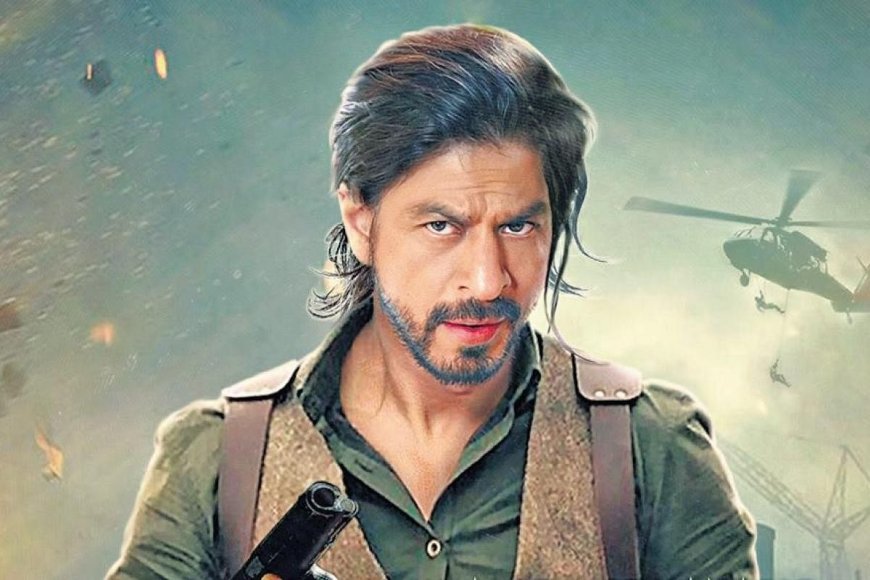 Shah Rukh Khan Grooves in Extended 'Not Ramaiya Vastavaiya
Bollywood Superstar Shah Rukh Khan recently released an extended version of the lively song 'Not Ramaiya Vastavaiya' from his action-packed thriller 'Jawan'. In an Instagram post, he encouraged everyone to let loose and enjoy the music, emphasizing the need for a balance between work and joy.
Shah Rukh Khan, the renowned Bollywood actor, has delighted fans by unveiling an extended edition of the popular track 'Not Ramaiya Vastavaiya' from his latest action thriller, 'Jawan'. In a lively Instagram post, the actor emphasized the importance of finding joy amidst hard work.
The song features Shah Rukh Khan showcasing his dance moves in a dual role, playing both father and son. This release marks the third song from the movie, following the success of 'Chaleya' and 'Zinda Banda'. The lively track is sung by Anirudh Ravichander, Vishal Dadlani, and Shilpa Rao, with music composed by Anirudh Ravichander.
Fans and followers expressed their excitement, flooding the comment section with heartwarming messages and fiery emojis. One user exclaimed, "Hahaha, the caption!!!!! Love you," while another praised the actor as the "coolest daddy."
In the wake of the movie's success, a press conference was held in Mumbai, attended by Shah Rukh Khan, Deepika Padukone, Sanya Malhotra, Sunil Grover, and Atlee, the film's director.
Reflecting on the achievement, Shah Rukh Khan shared, "It's a celebration. We rarely get a chance to live with a film for years. The making of Jawan has been going on for four years due to Covid and time constraints. Many dedicated individuals, particularly those from the South who relocated to Mumbai, have poured their hearts and souls into this project, making it one of the most challenging yet rewarding experiences."
View this post on Instagram
The film boasts a stellar cast including Nayanthara, Deepika Padukone, Priyamani, Sanya Malhotra, Ridhi Dogra, Lehar Khan, Girija Oak, and Sanjeeta Bhattacharya, who bring depth and vigor to their respective characters.
'Jawan' has taken the global box office by storm, becoming the fastest Hindi movie to surpass the remarkable milestone of Rs 500 crore. Achieving this feat in just four days is a testament to its immense popularity.
Looking ahead, Shah Rukh Khan is set to grace the screen in director Rajkumar Hirani's upcoming film 'Dunki', alongside Taapsee Pannu.
You May Also Like: Meet the 10 Most Beautiful Bollywood Actresses of 2023