Shah Rukh Khan's 'Jawan' Sets New Box Office Records with Over 4.75 Lakh Advance Tickets Sold
Shah Rukh Khan's 'Jawan' breaks records with over 4.75 lakh advance tickets sold. Stay updated with iShook Daily for Indian box office updates.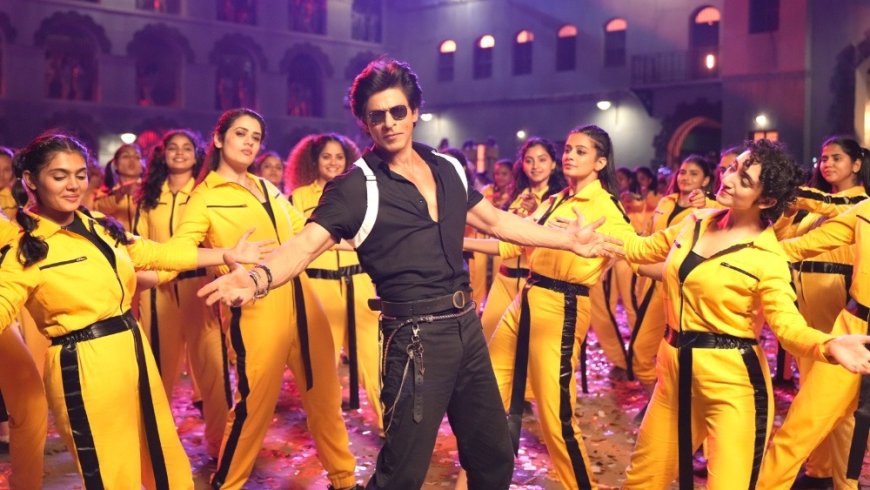 Shah Rukh Khan's 'Jawan' Sets New Box Office Records with Over 4.75 Lakh Advance Tickets Sold
Shah Rukh Khan's latest action-packed venture, 'Jawan', helmed by the talented Atlee, continues its triumphant run at the Indian box office as it embarks on its second week. Day 10 has brought with it a surge in advance bookings, pointing towards an impending blockbuster Sunday. Here's the latest scoop on the film's remarkable performance.
'Jawan' received a warm reception, with enthusiastic word-of-mouth propelling it to a record-breaking streak right from its release. The film shows no signs of slowing down, already securing its position as the fastest Bollywood flick to breach the 400 crore milestone. With today's collections, it's poised to set yet another record as the fastest Hindi film to reach this feat.
Advance bookings for day 11 have notched up an astounding 13 crores in gross earnings nationwide (across all languages, excluding blocked seats). This impressive figure is credited to the sale of over 4.75 lakh tickets, a testament to the film's immense popularity. This marks a significant surge compared to yesterday's 10 crores, and additional over-the-counter sales are expected to further augment the film's earnings.
While 'Jawan' may experience a slight dip in night show bookings on Sunday, it's anticipated to sustain robust occupancy levels during afternoon and evening screenings. At present, a collection of 35 crores for the day appears to be well within reach.
In its Hindi version alone, Shah Rukh Khan's 'Jawan' has amassed a net total of 366.08 crores at the Indian box office over nine days. When factoring in all languages, the film's total stands at an impressive 410.43 crores.
It's important to note that the box office figures provided are approximate, based on estimates from various sources, and have not undergone independent verification by iShook Daily.
For the latest updates on the Bollywood box office, stay tuned to iShook Daily!
Must Read: Shah Rukh Khan Grooves in Extended 'Not Ramaiya Vastavaiya': A Celebration of Hard Work in 'Jawan'