New Twist: U.S. Holds Back Info on Hamas at Al Shifa Hospital, White House Reveals
White House Silent: Unraveling the Hamas-Al Shifa Hospital Connection Amidst Gaza Tensions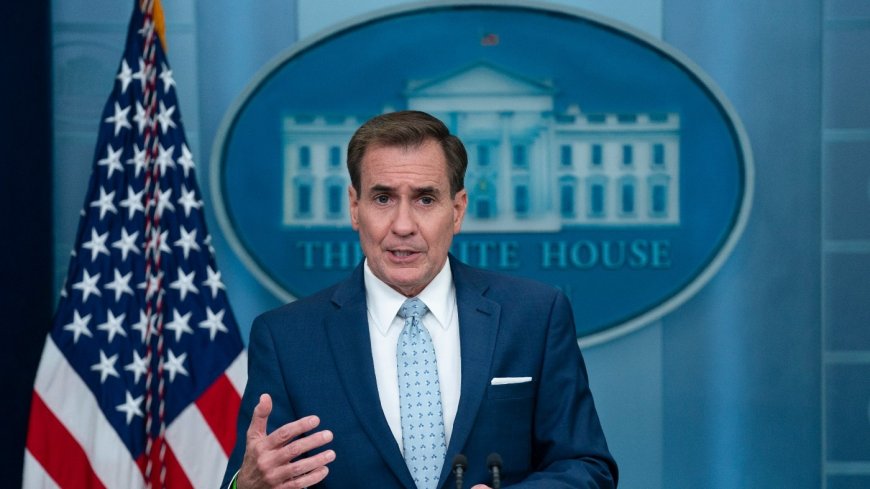 New Twist: U.S. Holds Back Info on Hamas at Al Shifa Hospital, White House Reveals
In a fresh update from the White House, spokesperson John Kirby shared that the United States won't spill the beans on any info from Israel or dive deeper into its own intel about Hamas using Gaza's Al Shifa hospital. Kirby sounded sure about the U.S. intel report, saying Hamas might have used the hospital as a command post and maybe even a storage spot.
Just recently, Israeli troops barged into Al Shifa hospital after airstrikes and ground moves aimed at Hamas fighters. Israeli bigwigs say these fighters caused trouble in a cross-border attack from Gaza on October 7, which caused harm to people.
When asked if Israel shared some new info since the hospital raid, Kirby didn't spill the tea, saying, "I'm not going to talk about specific intelligence that may pass between the two of us."
He added, "That's really for them to speak to, but as I said the other day, we're confident in our own intelligence assessment about how Hamas was using that hospital."
Kirby broke it down, saying Hamas militants were hiding in the hospital, putting patients and medical staff in danger, using it as a shield from military moves. He said, "We have our own intelligence that convinces us that Hamas was using Al Shifa as a command and control spot, and most likely as well as a storage place."
"We are still convinced of the soundness of that intelligence." Keep your eyes peeled for more twists in this unfolding story.
Must Read: Live Updates on Israel-Hamas War: Israeli military checks Al Shifa hospital twice in one day, saying they found weapons