Kelly Clarkson's Amazing 41-Pound Weight Loss: Here's How She Did It Naturally
Kelly Clarkson's natural 41-pound weight loss secrets revealed! Learn about her transformation with a balanced diet and exercise. Stay inspired by her journey.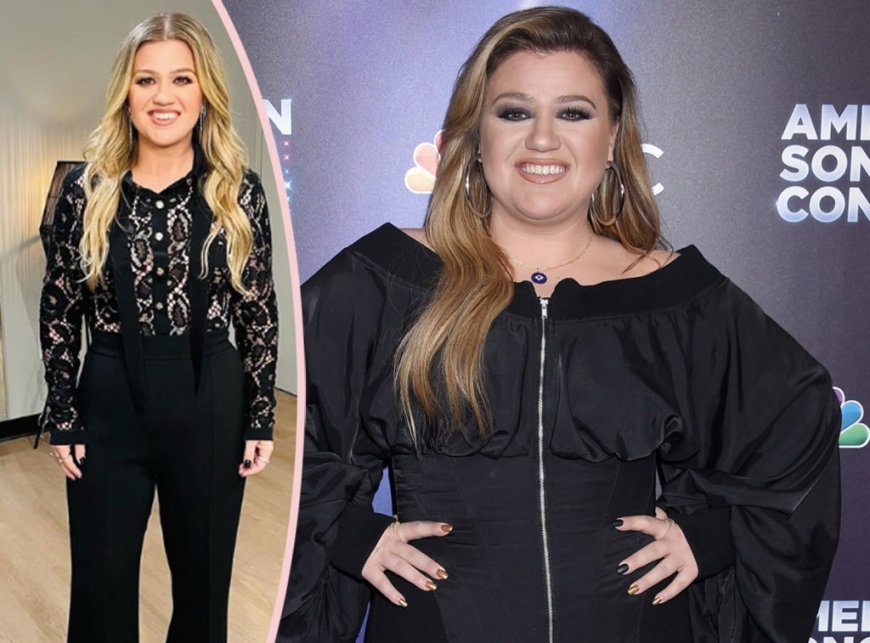 Kelly Clarkson's Amazing 41-Pound Weight Loss: Here's How She Did It Naturally
Kelly Clarkson, the Stronger singer, has amazed everyone with her quick 41-pound weight loss. People are curious about her secret, thinking she might have used special drugs. But no, a close source confirmed she did it naturally, without any artificial methods.
Kelly Clarkson's Weight Loss Journey:
Unlike some celebrities who use injections for weight loss, Kelly chose a different path. She went for a natural way, meaning she changed her diet and started doing lots of exercise. According to She Finds, a website, the 41-year-old singer decided to eat less sugar and fewer carbs. She had a tough time with emotional eating, especially after her divorce, but she stayed strong and followed a healthy routine.
The insider mentioned, "She stopped drinking soda, eating chips, biscuits, cheese, and tortillas. She also started exercising, mostly doing cardio every week." The same source said she feels fantastic after losing around 40 pounds. Fans first noticed her changing appearance in July, and since then, they've been talking about her impressive transformation.
'It's Very Scary': Kelly Clarkson's Friends Concerned Over Singer's Drastic 60-Pound Weight Loss: Report https://t.co/ZPErG8psXO — lovebscott (@lovebscott) November 13, 2023
Fans Love the New Kelly:
Once people found out about Kelly's weight loss, they went to social media to share their thoughts. One person said, "She looks really good. If she keeps exercising, she'll be alright. Maybe she gained weight because of her divorce." Another fan commented, "She looks good again! I was worried about the weight gain." People are impressed with Kelly's efforts to get healthier, and they're cheering her on for her success.
Must Read: Balancing Health and Diet: Understanding the Impact of Red Meat Consumption