Disha Patani Remembers Sushant Singh Rajput on 'MS Dhoni: The Untold Story' 7th Anniversary
Actress Disha Patani commemorates 7 years of 'MS Dhoni: The Untold Story,' paying tribute to co-star Sushant Singh Rajput. A poignant moment in Hindi cinema history.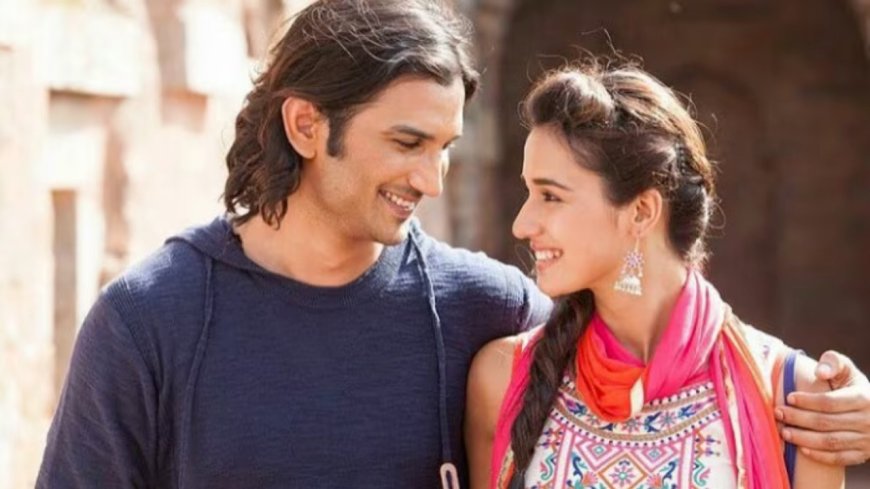 Disha Patani Remembers Sushant Singh Rajput
As the acclaimed biographical sports drama, 'MS Dhoni: The Untold Story', marked its seventh year in Hindi cinema, actress Disha Patani took to Instagram to pay a heartfelt tribute to her late co-star, Sushant Singh Rajput.
Directed by Neeraj Pandey, the film, released on September 30, 2016, vividly portrays the life of cricket icon Mahendra Singh Dhoni. Alongside Sushant Singh Rajput, the movie features stellar performances by Disha Patani, Kiara Advani, and Anupam Kher.
The narrative beautifully encapsulates Dhoni's journey from a young age, chronicling a series of pivotal life events.
Sharing a poignant clip from the film, Disha Patani expressed her gratitude for the enriching journey and reminisced about her first venture into Hindi cinema. She emphasized the value of cherishing those who bring happiness, security, and understanding in life, reminding us that time is too precious for regrets. In her touching message, she also conveyed her hope that Sushant is now in a state of contentment and tranquility.
View this post on Instagram
The release of 'MS Dhoni: The Untold Story' marked Disha's debut in Hindi cinema, a milestone that paved the way for her in subsequent films such as 'Kung Fu Yoga', 'Malang', 'Baaghi 2 and 3', 'Radhe', and 'Ek Villain Returns'.
Looking ahead, Disha Patani's fans can anticipate her upcoming roles in films like 'Yodha', 'Kanguva', and 'Kalki 2898 AD'. The actress continues to captivate audiences with her versatile performances and undeniable talent.
In celebrating the seventh anniversary of 'MS Dhoni: The Untold Story', both fans and the film industry at large remember the significant contributions of Sushant Singh Rajput, an actor who left an indelible mark on the world of Indian cinema.
Must Read: MMS Scandals: South Indian Actresses Face Privacy Battles