Anil Kapoor's Instagram Like Sparks Controversy Over Janhvi Kapoor's Plastic Surgeries
Bollywood Actor Anil Kapoor Social Media Activity Ignites Conversation on Cosmetic Enhancements of Janhvi Kapoor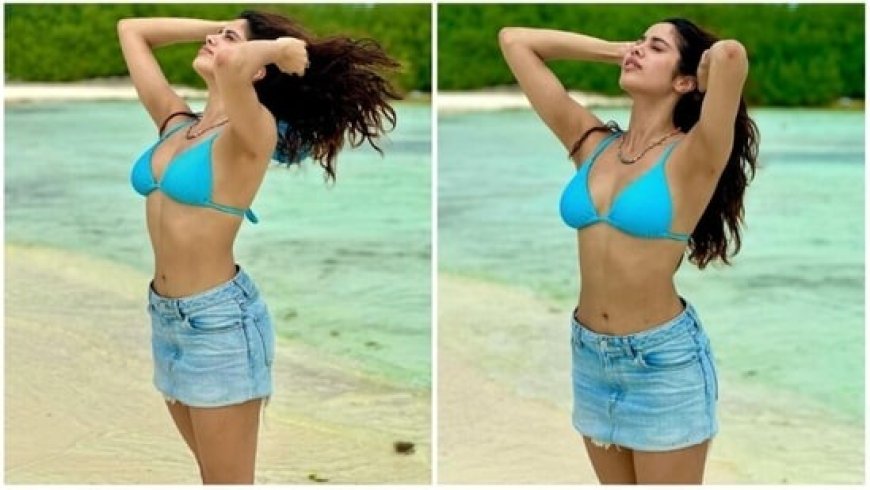 Anil Kapoor's Instagram Like Sparks Controversy Over Janhvi Kapoor's Plastic Surgeries
In the latest social media buzz, Anil Kapoor, the renowned Bollywood actor, has unwittingly found himself at the center of attention after an Instagram incident. The incident involves a video post shedding light on the alleged cosmetic surgeries of his nieces - Janhvi Kapoor, Khushi Kapoor, and Shanaya Kapoor.
The reel, created by influencer varzilla, thoughtfully contrasts the past and present appearances of the Kapoor sisters, sparking a conversation about the societal pressures and beauty standards faced by celebrities. While the intention was not to criticize the young stars, it did raise questions about the authenticity of beauty in the public eye.
Anil Kapoor's inadvertent like on this controversial reel has led to a flurry of reactions online. Some speculate whether it was a genuine slip of the thumb or a conscious acknowledgment. Netizens have not held back in their comments, with some suggesting that the veteran actor might not fully embrace the legacy of his late sister-in-law, Sridevi, and her daughters.
There is a prevailing sentiment that there may be underlying family dynamics at play, particularly regarding Anil's relationship with his elder brother, Boney Kapoor. This incident has ignited discussions about acceptance within the Kapoor family, especially towards Janhvi and Khushi.
While opinions vary, one Redditor succinctly pointed out, "You know, I don't think he understood it! I always somehow think, that they (Kapoors) are pretty empty-headed."
This incident has prompted a broader conversation about societal beauty standards and the pressures faced by public figures, particularly those in the limelight. The discussion continues to unfold on a Reddit thread dedicated to Bollywood insights.
Anil kapoor likes reel talking about his niece's surgeries
by u/Mellow-sid in BollyBlindsNGossip
What are your thoughts on the transformations of the Kapoor sisters and Anil Kapoor's inadvertent involvement in the plastic surgery debate? Share your perspectives in the comments below.
Must Read: Sultan of Delhi: A Glimpse into the 60s Crime Saga with Mouni Roy and Tahir Raj Bhasin