MMS Scandals: South Indian Actresses Face Privacy Battles
Privacy Battles: South Indian Actresses Confront MMS Incidents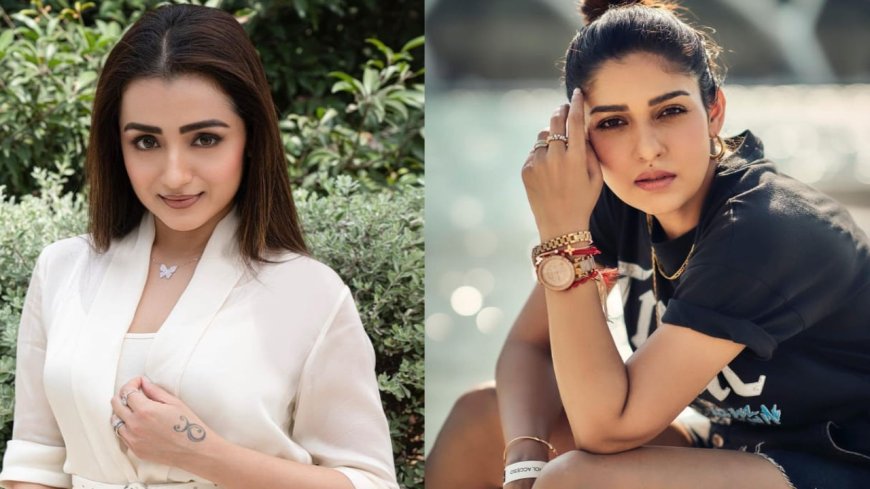 MMS Scandals: South Indian Actresses Face Privacy Battles
The South Indian film industry has witnessed distressing MMS scandals, where private moments of celebrities were illicitly shared without their consent. This article sheds light on some prominent actresses who found themselves ensnared in alleged online traps, facing unwarranted exposure.
Anushka Shetty:
Renowned South Indian actress Anushka Shetty recently faced a shocking incident involving a fake nude video circulating online. The video, which quickly gained notoriety, prompted speculation about its origin and authenticity.
View this post on Instagram
Radhika Apte:
Actress Radhika Apte too found herself entangled in an alleged MMS scandal. Reportedly, intimate images of her taken in a private setting were disseminated via WhatsApp. Apte, however, maintained that the image was a manipulated version of herself.
View this post on Instagram
Hansika Motwani:
An online leak featured a video of a doppelgänger of actress Hansika Motwani in a vulnerable moment. This concealed footage, captured in a restroom, garnered significant attention. Additionally, earlier images of Hansika and actor Simbu at a private gathering surfaced on social media.
View this post on Instagram
Vasundhara Kashyap:
Tamil actress Vasundhara Kashyap's Instagram account was reportedly hacked in December 2014, leading to the unauthorized release of 8–10 private selfies featuring her and her boyfriend. In response, the aspiring actress chose to delete her Instagram account.
View this post on Instagram
Nayanthara:
Intimate images of Nayantara and Simbu, who were once a prominent couple in Tollywood, were leaked online. These images captured their intimate moments, including a kiss, leading to widespread speculation and commentary.
View this post on Instagram
Raai Laxmi:
Actress Raai Laxmi became the subject of a leaked MMS incident, as a video emerged featuring a woman bearing a striking resemblance to Laxmi while getting dressed. Laxmi, however, denied any involvement and clarified the discrepancies.
View this post on Instagram
Anirudh Ravichander & Andrea Jeremiah:
Kollywood was shaken when images surfaced online depicting music director Anirudh Ravichander sharing an intimate moment with actress Andrea Jeremiah. Jeremiah swiftly asserted that these images would have no impact on her professional life.
View this post on Instagram
Trisha Krishnan:
Actress Trisha Krishnan faced a privacy breach when a video of her bathing in the nude was leaked years ago. Fortunately, during that time, social media was not as prevalent, allowing Trisha to assert that the individual in the video was not her.
View this post on Instagram
Conclusion: These incidents serve as a stark reminder of the challenges faced by celebrities in safeguarding their privacy in the digital age. The industry and society at large must continue to advocate for respectful and responsible media practices to protect the dignity and rights of all individuals involved.
Must Read: Raveena Tandon Opens up About Uncomfortable On-Screen Moment in Candid Interview