The Marvels Starts Slow: Opens with $110 Million Worldwide, Below MCU Average
Marvel's Latest Film Faces Global Box Office Struggles Despite Superhero Hype.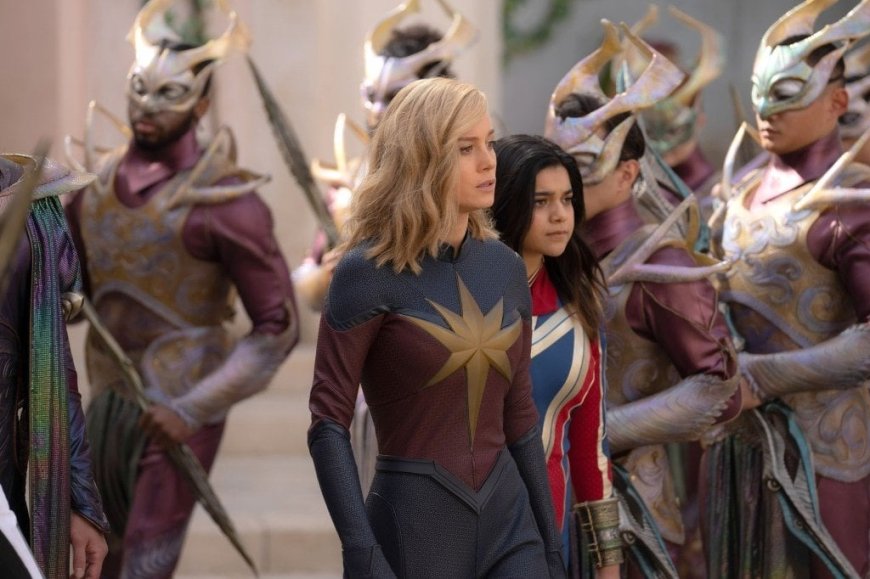 The Marvels Starts Slow: Opens with $110 Million Worldwide, Below MCU Average
"The Marvels" faced a slow start at the global box office, garnering only $110.3 million in its opening weekend. This marks a historic low for the Marvel Cinematic Universe (MCU), raising questions about the film's performance amidst heightened expectations.
The movie's lackluster debut is attributed to various factors, including subdued buzz and the absence of promotional efforts by lead actor Brie Larson due to the recently resolved actors' strike in Hollywood. Additionally, industry analysts speculate that a general weariness with superhero movies may be impacting audience interest, leading them to be more selective in their choices.
In the domestic market of the US and Canada, "The Marvels" fell short of projections, earning $47 million compared to the anticipated $75 million. Internationally, the film struggled, securing only $63.3 million against its considerable production budget of $200 million. China played a pivotal role in the global box office, contributing $11.7 million, while other significant contributions came from the UK, Indonesia, South Korea, and France.
Directed by Nia DaCosta, "The Marvels" also faced criticism for its mixed reviews, earning a 62 percent rating on Rotten Tomatoes. Critics highlighted a convoluted storyline, possibly influenced by the film undergoing reshoots and DaCosta briefly stepping away for another project. DaCosta clarified her departure, citing delayed release dates and prior commitments.
Adding to the film's challenges, it encountered strong competition from Netflix's release of David Fincher's "The Killer" on the same day. The accessibility of Fincher's film on a streaming platform potentially diverted audience attention, impacting the theatrical performance of "The Marvels."
Despite these obstacles, "The Marvels" remains in theaters globally, and industry observers are keenly watching how it will fare in the coming weeks as word of mouth and audience reactions unfold. The film's unique position as a direct sequel to 2019's "Captain Marvel" and its exploration of a destabilized universe with intertwining powers of Carol Danvers (Larson), Kamala Khan (Iman Vellani), and Captain Monica Rambeau (Teyonah Parris) adds an intriguing layer to its narrative. Whether the film can overcome its initial challenges and secure a lasting presence in the MCU remains to be seen.
Must Read: Daniel Craig: Inspiring Journey from Challenges to Hollywood Stardom