Katy Perry's Blockbuster Deal: $225 Million Music Rights Sale to Litmus Music
Katy Perry Surpasses Justin Bieber in 2023's Most Lucrative Artist Deal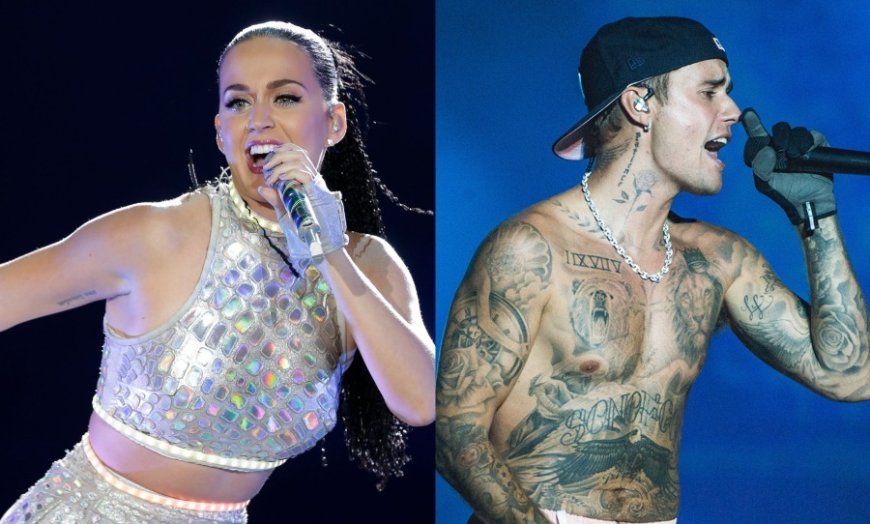 Katy Perry's Record-Breaking $225 Million Music Catalog Sale
Katy Perry, the renowned pop sensation, has clinched a monumental catalog deal this year. The accomplished artist recently finalized a staggering $225 million agreement with Litmus Music, making headlines by outperforming Justin Bieber's recent deal. This landmark transaction encompasses Perry's ownership interests in both master recordings and publishing rights for her five albums spanning from 2008 to 2020.
A Music Icon's Strategic Move
Katheryn Elizabeth Hudson, better known as Katy Perry, stands as an iconic figure in the music industry. Her vibrant stage presence, soul-stirring voice, and a string of chart-topping hits have solidified her position. While her music continues to resonate globally, Perry has recently diversified her focus towards Las Vegas residencies, philanthropic pursuits, and building a family with actor Orlando Bloom.
Breaking Records with the Litmus Deal
In a game-changing move, Katy Perry has inked a monumental deal with Litmus Music, a company spearheaded by former Capitol Records president Dan McCarroll and backed by Carlyle. The agreement, valued at an impressive $225 million, encompasses Perry's ownership stakes in master recordings and publishing rights for her illustrious discography, spanning five albums from 2008 to 2020.
A Closer Look at the Deal
It's crucial to note that Universal Music Group still maintains control over the master recordings of Katy Perry's albums. Litmus Music, having debuted in the summer of 2022, made waves with a significant acquisition in December by securing the rights to Keith Urban's master recordings.
Comparative Note: Bieber's Deal with Hipgnosis
In January, news surfaced of Justin Bieber's substantial nine-figure deal with Blackstone-backed Hipgnosis Songs Capital (HSC) for the rights to his extensive catalogue. Estimated at around USD $200 million, this deal covers publishing and master royalty income for the acclaimed singer.
Perry's Timeless Impact
Katy Perry's music transcends genres, blending pop, rock, and electronic elements. Her profound lyrics strike a chord with audiences worldwide. Perry's journey to stardom commenced in the mid-2000s with her debut album, "Katy Hudson." However, it was her second release, "One of the Boys," in 2008, that catapulted her to global stardom with hits like "I Kissed a Girl" and "Hot n Cold." Since then, she has consistently delivered chart-topping albums, including "Teenage Dream," "Prism," and "Witness."
Note: The figures and details mentioned are as per the latest available reports.
Must Read: Hugh Jackman Opens Up About Separation: A Candid Conversation