Salman Khan Faces Hilarious Troll Over Marriage Question - Watch Viral Video
Salman Khan's playful exchange on '10 Ka Dum' leaves netizens in splits. Watch the viral video and join the laughter. An amusing moment from the beloved Bollywood star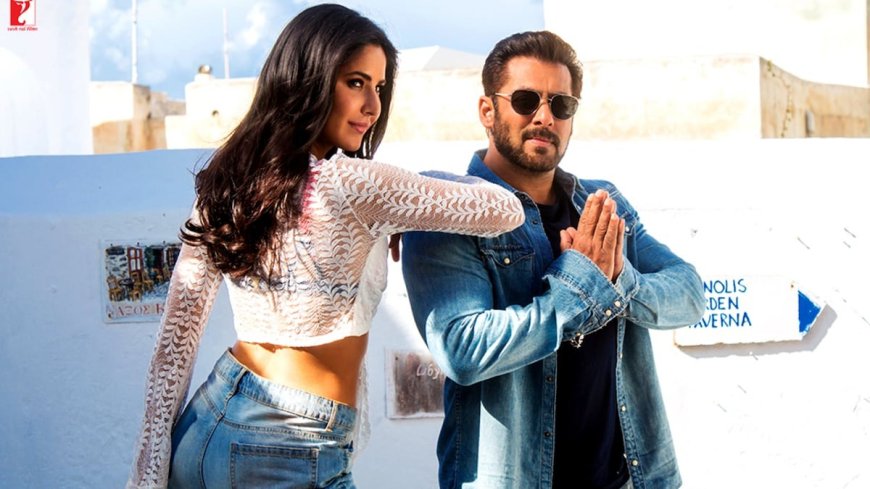 Salman Khan Faces Hilarious Troll Over Marriage Question - Watch Viral Video
Salman Khan, the iconic Bollywood star renowned for his massive global following, recently found himself in a delightful exchange on the reality show '10 Ka Dum.' This amusing episode from the past has resurfaced on the internet, eliciting widespread laughter.
Salman Khan, celebrated for his acting prowess and philanthropic endeavors, is also famous for hosting the controversial reality show 'Bigg Boss.' However, it was his role as the host of '10 Ka Dum' that led to an unforgettable moment.
In the viral video clip, a male contestant posed a question to Salman Khan, asking for the precise definition of a 'wife.' Before the actor could respond, a quick-witted lady on the show humorously interjected with, "Is Se puch raha hai aap," leaving the audience in stitches.
The video has become a sensation on social media, drawing reactions and comments from netizens. Salman Khan boasts an Instagram following of over 65 million, a testament to his widespread popularity.
The clip, shared on Instagram by Kaushik, aka Gareeb Meme, swiftly gained traction. Adding an extra layer of humor, Harrdy Sandhu's song 'Joker' played in the background.
View this post on Instagram
Reactions poured in from amused viewers, with one user playfully labeling the lady as their "spirit animal." Another user humorously remarked that "Aunty woke up and chose violence," highlighting the entertaining nature of the exchange.
Instances like these inject a dose of fun into reality television, and Salman Khan's ability to take such jibes in good humor only adds to his affable persona.
While Salman Khan has had many memorable moments on television, '10 Ka Dum' remains a cherished show in the hearts of his fans. The program, known for its engaging content and humorous interactions, showcased a different side of the actor as he engaged with contestants and the audience alike.
Enjoy a hearty laugh while watching this classic moment, and share your thoughts on Salman Khan's lighthearted encounter on '10 Ka Dum' in the comments below.