Robert De Niro to Revive Iconic Role as Travis Bickle from "Taxi Driver" in Uber Ad Campaign
Robert De Niro's Return: Taxi Driver's Travis Bickle Takes the Wheel for Uber's Bold Campaign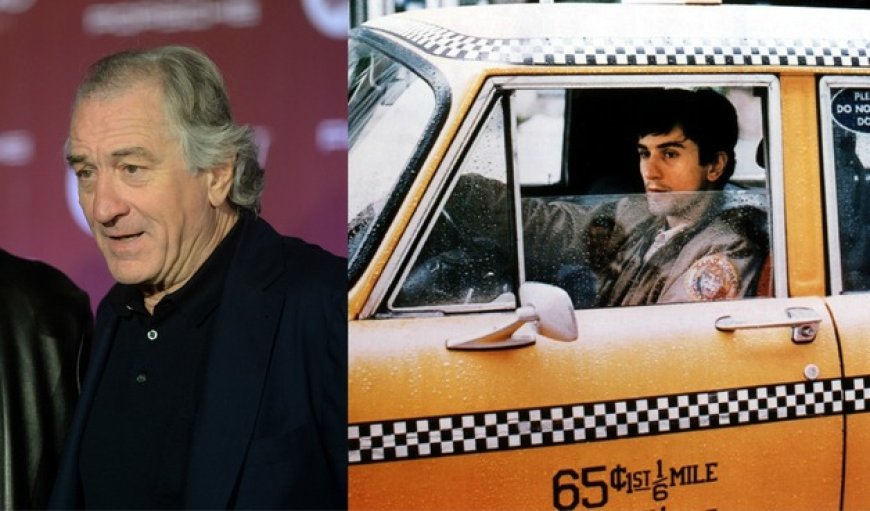 Robert De Niro to Revive Iconic Role as Travis Bickle from
Hollywood veteran Robert De Niro is set to breathe life once again into the unforgettable character Travis Bickle, the troubled cabbie he portrayed in Martin Scorsese's 1976 masterpiece, "Taxi Driver." This role not only solidified De Niro's status as an acting legend but also earned him an Academy Award nomination for Best Actor. Now, De Niro is taking a unique turn by becoming the face of the ride-hail giant Uber.
Sources close to the project have disclosed that the commercials featuring De Niro are currently in production, with London as the backdrop for this intriguing venture. Known for his previous advertising collaborations with renowned brands like Warburton's, Santander, American Express, and Kia, De Niro is expected to deliver a performance that will undoubtedly draw parallels to his iconic "Taxi Driver" character.
The focal point of the Uber campaign will be De Niro reprising his famous line from the film, "You talkin' to me." This choice is bound to evoke nostalgia among fans of the classic movie while adding a touch of humor to the advertisement.
While De Niro's involvement in an advertising campaign might raise eyebrows among some purists, it's worth noting that the actor has displayed a willingness to embrace self-deprecating humor in his previous ad endeavors.
This revelation comes hot on the heels of De Niro's 80th birthday celebration, where he hosted an exclusive dinner in New York attended by a star-studded guest list. Furthermore, the actor has recently embarked on a new chapter of his life as a father, welcoming his seventh child, Gia, with his girlfriend Tiffany Chen earlier this year.
Reflecting on his role as a new dad, De Niro shared his perspective, emphasizing that parenthood remains a profound and ever-challenging experience, regardless of one's age. He expressed his contentment, stating, "I'm okay with it. I'm good with it."
As De Niro prepares to step back into the shoes of Travis Bickle, fans and critics alike will be watching closely to see how he transforms this iconic character for the world of Uber.
Robert De Niro is a distinguished figure in the world of Hollywood, known for his remarkable acting prowess and contributions to the film industry. Here are some additional insights into his illustrious career: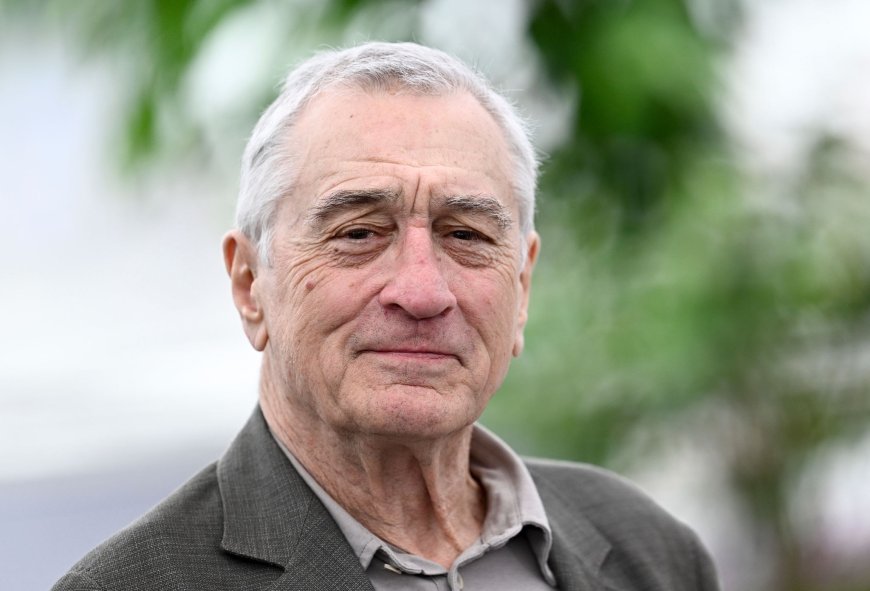 Early Beginnings: Born on August 17, 1943, in New York City, De Niro grew up in a creative environment. His parents were both involved in the arts, with his father being a renowned painter and his mother an accomplished poet.

Method Acting Mastery: De Niro is celebrated for his dedication to the craft of acting. He is a proponent of method acting, a technique that involves immersing oneself deeply into a character's emotions and experiences. This commitment to authenticity is evident in his diverse and compelling portrayals.

Pioneering Collaborations: De Niro's collaboration with director Martin Scorsese is one of the most iconic partnerships in cinematic history. Together, they've worked on numerous classics, including "Taxi Driver," "Raging Bull," and "Goodfellas." These films have not only received critical acclaim but have also left an indelible mark on cinema.

Acclaimed Filmography: De Niro's filmography spans decades and encompasses a wide range of genres. From intense dramas to lighthearted comedies, his versatility as an actor is unparalleled. Some of his notable works include "The Godfather Part II," "Heat," "The Deer Hunter," and "Meet the Parents."

Oscar Success: De Niro's dedication to his roles has earned him several prestigious awards, including two Academy Awards for Best Actor. His first Oscar win was for his portrayal of Vito Corleone in "The Godfather Part II," and the second was for his transformative performance as Jake LaMotta in "Raging Bull."

Beyond Acting: While primarily known for his acting, De Niro's influence extends beyond the silver screen. He co-founded the Tribeca Film Festival in 2002, an event aimed at revitalizing Lower Manhattan after the 9/11 attacks. The festival has since become a prominent platform for showcasing independent films.

Social and Political Activism: De Niro is also recognized for his outspokenness on various social and political issues. He has been an advocate for causes like LGBTQ+ rights, climate change awareness, and has used his platform to address matters of societal importance.

Legacy and Influence: De Niro's impact on the film industry is immeasurable. His dedication to his craft and his ability to inhabit a character's psyche has set a standard for aspiring actors worldwide. Many consider him a true trailblazer in the realm of method acting.
As a Hollywood veteran, Robert De Niro's contributions to film and his influence on the art of acting continue to inspire generations of actors and filmmakers. His body of work stands as a testament to his enduring talent and commitment to the art form.
Must Read: The Dynamic Duo: How Robert Downey Jr. Ignited Chris Evans' Captain America Journey