Israeli Minister Proposes Voluntary Emigration for Gazans
Finance Minister suggests alternative solution for Gaza's residents amid ongoing tensions.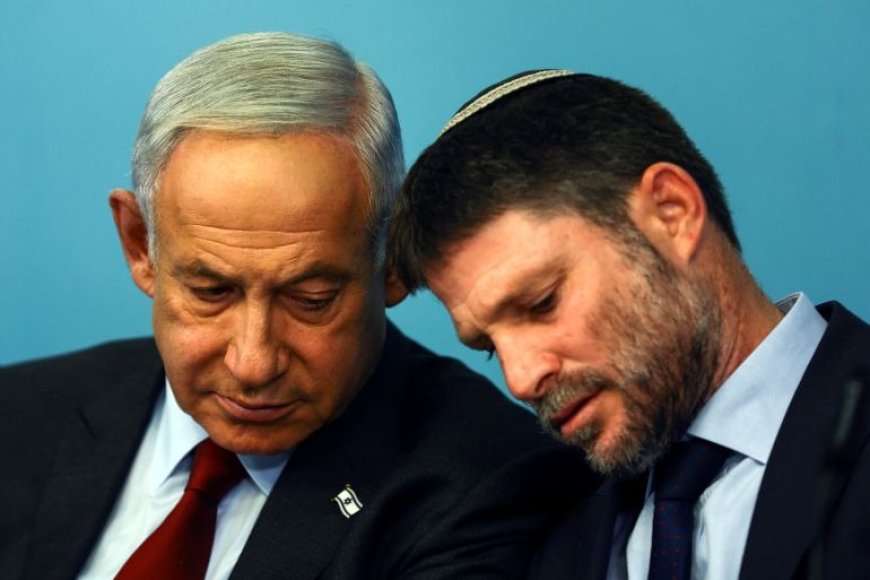 Israeli Minister Proposes Voluntary Emigration for Gazans
Finance Minister Bezalel Smotrich, a prominent figure in Israeli Prime Minister Benjamin Netanyahu's government, proposed the voluntary emigration of Gazans to other countries. Smotrich, who leads one of the religious nationalist parties in Netanyahu's coalition, expressed support for the idea put forth by two members of the Israeli parliament in a Wall Street Journal editorial. The proposal suggests that Western countries should consider accepting Gazan families who express a desire to relocate.
Smotrich justified the proposal by stating that Gaza, with its limited resources, cannot survive as an independent entity. He argued that after 75 years of refugees, poverty, and danger, voluntary emigration could be a humane solution for the residents of Gaza and the entire region.
"The State of Israel will no longer be able to accept the existence of an independent entity in Gaza," Smotrich emphasized. He conveyed his belief that an area as small as the Gaza Strip, lacking natural resources, faces challenges to sustain itself.
These remarks come against the backdrop of Israel's recent military operations in the Gaza Strip, a densely populated area governed by the Islamist movement Hamas. The proposal has sparked concerns in the Arab world, with some interpreting it as an attempt to displace Palestinians, reminiscent of the mass dispossession that occurred during the founding of Israel in 1948.
Leaders of Arab countries and Palestinians alike have voiced apprehensions, suggesting that such a move could lead to a new "Nakba" (catastrophe), similar to the historic displacement of Palestinians in 1948. Arab leaders have consistently expressed that any attempt to displace Palestinians would be deemed unacceptable.
Israel launched the recent Gaza operation in response to an attack by Hamas gunmen on October 7. The situation escalated with Hamas forces entering southern Israel, resulting in casualties and hostages taken back into Gaza, according to Israeli officials. The ongoing conflict has led to a significant number of Palestinian casualties and extensive damage to Gaza.
The Israeli military has advised residents in northern Gaza to relocate to the southern end for safety, pledging their ability to return once the situation stabilizes. While Israel withdrew its military and settlers from Gaza in 2005, the long-term intentions regarding the region remain uncertain.
As tensions persist, the international community closely watches developments in the region, emphasizing the need for a peaceful resolution and respect for the rights and well-being of the people involved.
Must Read: Israeli Educator Arrested for Alleged Support of Hamas Actions