Gadar 2 Achieves Outstanding Box Office Success, Crossed Rs 400 Crore Landmark
Gadar 2 continues to shine at the Indian box office, with charismatic performances by Sunny Deol and Ameesha Patel. Learn about its impressive earnings and journey toward the Rs 400 crore mark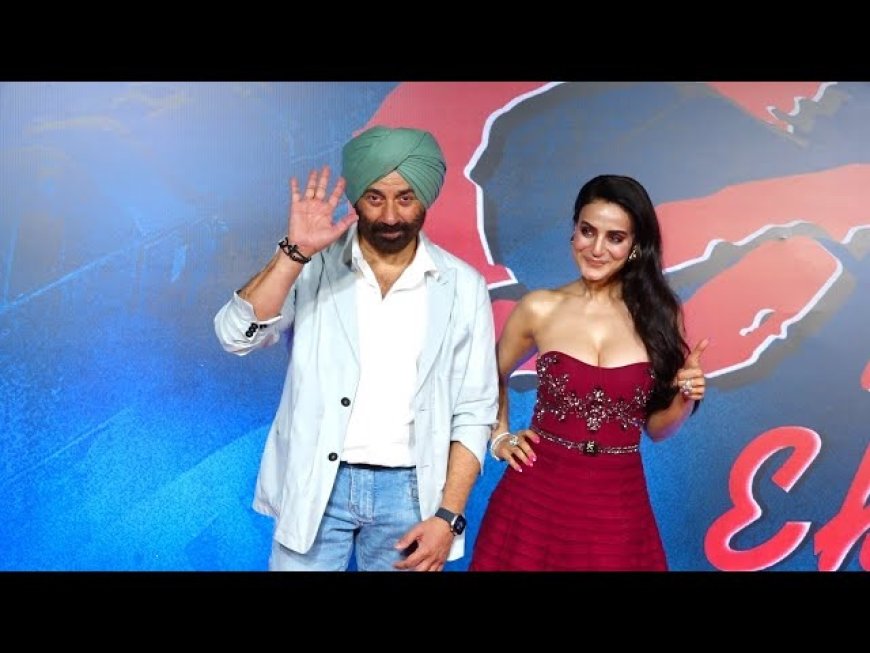 Gadar 2 Achieves Outstanding Box Office Success, Nearing Rs 400 Crore Landmark
Gadar 2" maintains its dominant stance at the Indian box office. With charismatic performances by Sunny Deol and Ameesha Patel, the film raked in a noteworthy Rs 38.90 crore on its recent Sunday screening, pushing its total earnings to an impressive Rs 375.10 crore. With this consistent momentum, it appears the much-anticipated Rs 400 crore benchmark is well within reach.
The allure of "Gadar 2" remains strong. Following a remarkable second Saturday performance, where it garnered a staggering Rs 31.07 crore, the film has sustained its dominance. Despite strong competition from notable releases like Rajinikanth's "Jailer" and Akshay Kumar's "OMG 2," the film has retained its magnetic pull for moviegoers. Its commendable opening day earnings of Rs 40 crore set the stage for its exceptional trajectory.
As "Gadar 2" continues its remarkable journey, it faces new challenges. The impending release of "Dream Girl 2," starring Ayushmann Khurrana and Ananya Panday, scheduled for Friday, August 25, introduces a new element to the competitive landscape. Despite these evolving dynamics, "Gadar 2" remains steadfast in its pursuit of cinematic excellence.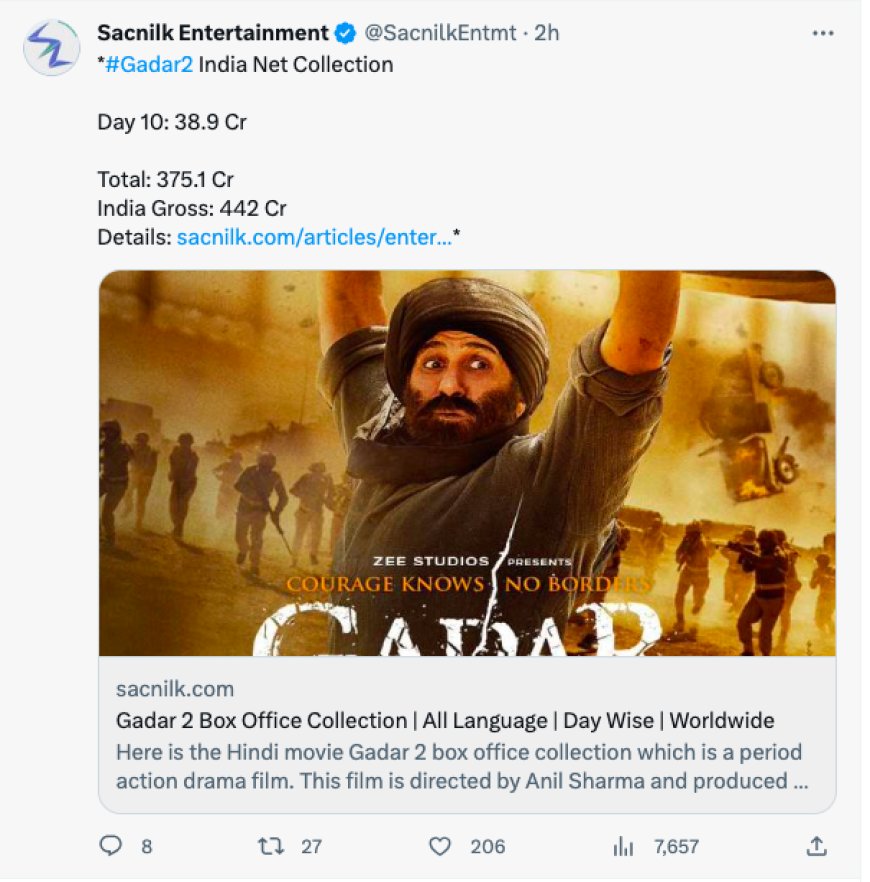 Beyond its financial achievements, "Gadar 2" has made an indelible mark by surpassing iconic benchmarks. It has outperformed significant titles like "Bajrangi Bhaijaan" (Rs 320 crore), "Tiger Zinda Hai" (Rs 339 crore), "PK" (Rs 340 crore), and "Sanju" (Rs 342 crore), securing its position as the fifth-highest grossing Hindi film in the domestic box office history. This achievement holds even greater significance considering its release during the pandemic, cementing its status as a post-pandemic blockbuster alongside Shah Rukh Khan's "Pathaan."
Critics' assessments, while diverse, have not hampered the film's commercial success. These evaluations reflect varied viewpoints on the film's qualities, but they haven't hindered the film's upward trajectory, highlighting its broad appeal to diverse audiences.
As "Gadar 2" continues to leave its mark on box office records, it symbolizes not only the storytelling prowess of the cinematic world but also the industry's resilience. With the Rs 400 crore milestone on the horizon, the film's journey is far from over, leaving audiences eagerly anticipating its future achievements.
You May Also Like This: Global Ranking 2023 the leading universities in the us revealed