Philly Secures Victory as Eagles Outlast Vikings in a Sluggish Game
Exciting Eagles vs. Vikings Week 2 Showdown: D'Andre Swift and DeVonta Smith Lead the Way to Victory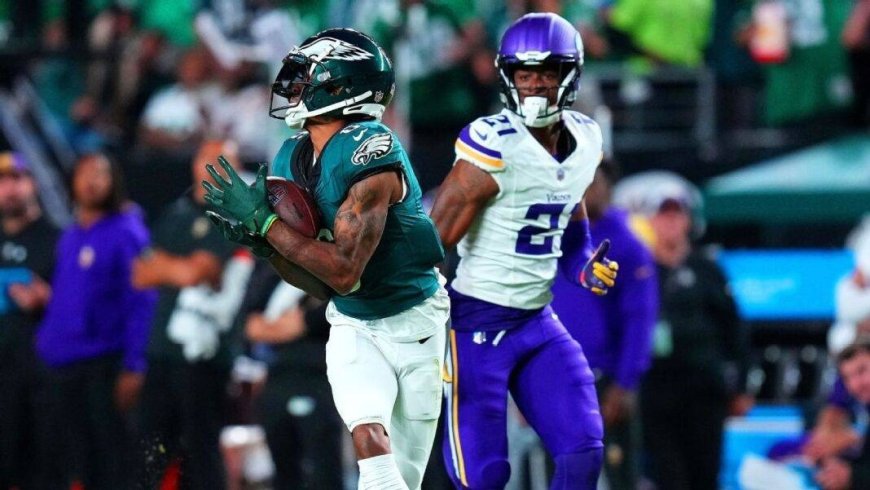 Philly Secures Victory as Eagles Outlast Vikings in a Sluggish Game
In Week 2, the Philadelphia Eagles came alive in the second half of their "Thursday Night Football" matchup against the Minnesota Vikings, securing a 34-28 victory. The game saw a surge in performance thanks to running back D'Andre Swift and wide receiver DeVonta Smith.
During the initial half, neither team displayed full cohesion. The Eagles' defense managed critical stops, and their offense executed effective run plays, leading to a dominant control of overall time of possession. Meanwhile, the Vikings struggled with four lost fumbles. Here's a breakdown of each team's performance:
Philadelphia Eagles: Swift and Smith Lead the Charge to Victory in Week 2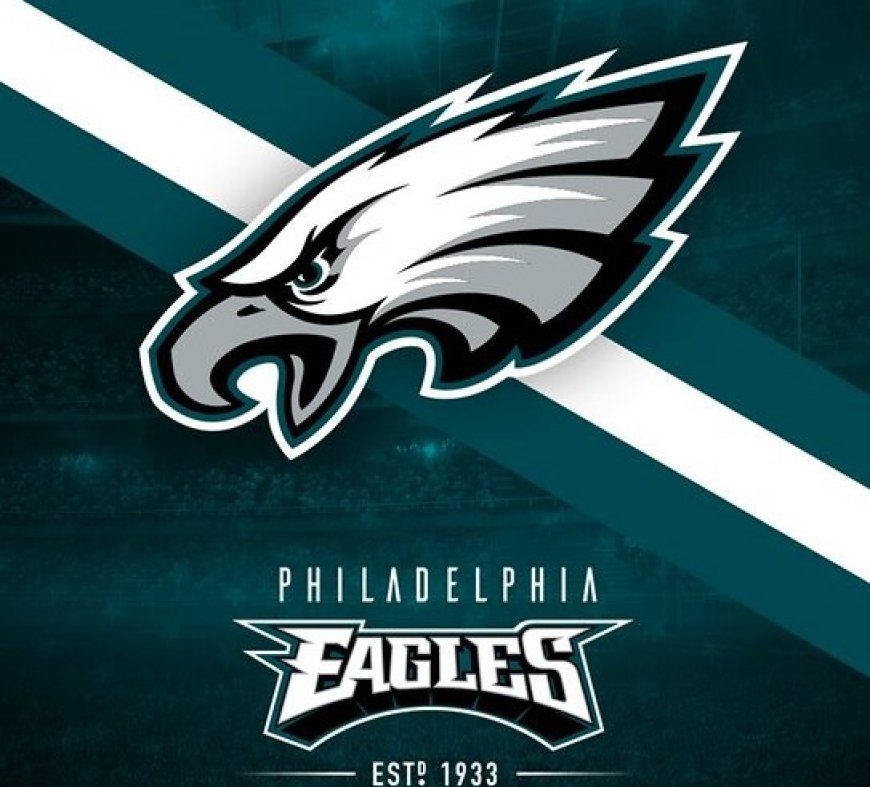 In a game marked by ups and downs, the Philadelphia Eagles found stability in their ground game against the Minnesota Vikings.
The Eagles showcased their rushing prowess, amassing over 250 yards on the ground, with Jalen Hurts contributing two touchdowns. While the passing attack faced some inconsistency for the second consecutive week, a standout performance came from D'Andre Swift, who achieved a career-high 175 rushing yards. This marked the highest rushing total by an Eagle since LeSean McCoy's 217 yards in 2013, particularly noteworthy as Kenneth Gainwell was sidelined with rib injuries.
A highlight of the game was a remarkable sequence in the first half, where Philadelphia orchestrated a 16-play, 75-yard drive, predominantly relying on rushes. Jalen Hurts now shares the record with Cam Newton for the most rushing touchdowns by a QB in their first 50 career games, with 28 to his name.
While the Eagles' 2-0 record is commendable, there have been moments of struggle, notably in the passing game. However, the defense managed three crucial takeaways, and in pivotal moments, Philadelphia could lean on their formidable running game, a valuable asset moving forward.
A standout performance came from DeVonta Smith, who made four catches for 131 yards and a touchdown, including two receptions for over 50 yards each. Cornerback Darius Slay boldly predicted that Smith is on the path to becoming the league's best receiver. While it may be premature to make such claims, all signs point to Smith having a standout year.
An eye-popping statistic reveals that Hurts has executed 10 rushing touchdowns on QB sneaks since the start of last season, a remarkable feat considering it's seven more than any other signal-caller. His success on these plays can be attributed, in part, to the "tush push," as he has converted 34 of 36 sneaks when aided by teammates in the last two seasons, including playoffs. No other QB comes close to this level of success on push sneaks during that time.
A pivotal play came in the third quarter, with the Eagles holding a narrow 13-7 lead. Defensive end Josh Sweat executed a crucial strip-sack on Kirk Cousins. Fletcher Cox recovered the fumble and advanced to Minnesota's 7-yard line, ultimately leading to a touchdown plunge by Hurts. This play marked the turning point for Minnesota, sealing the Eagles' victory.
Looking ahead, the Eagles face a challenging matchup against the Buccaneers on September 25 at 7:15 p.m. ET.
Minnesota Vikings: Fumbles Plague Second Consecutive Game, Leaving Team 0-2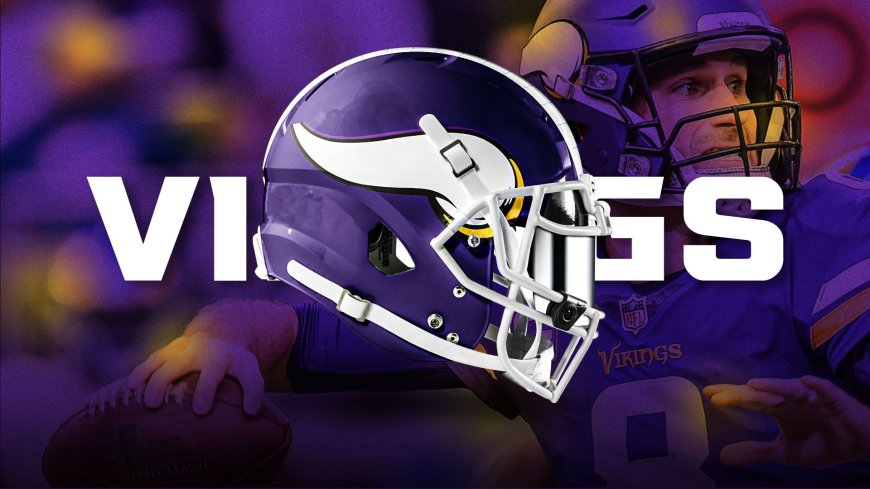 The Minnesota Vikings find themselves in a tough spot after a loss to the Eagles. This marks the second consecutive game this season where they couldn't quite get their act together for a win.
The Vikings' struggles were evident, particularly in the first half where they lost three fumbles, one of which was a crucial play by receiver Justin Jefferson as he pushed for the end zone. This game added to their troubles from the Week 1 loss to the Tampa Bay Buccaneers, making the Vikings the first NFL team since 2003 to lose six fumbles in the first two games of a season.
It's hard to say how different these games might have been if the Vikings had managed to keep a tighter grip on the ball. Despite the turnovers, they rallied from a 27-7 deficit to make it a one-score game on two separate occasions in the fourth quarter. Regardless, they now face a 0-2 record with games against two of the NFL's top quarterbacks, Justin Herbert and Patrick Mahomes, as well as a matchup with the formidable San Francisco 49ers. The Vikings need to find answers swiftly before their season slips away.
A concerning trend emerges with the Vikings' running game, which has been virtually non-existent in both games this season. Their attempts at a running game have been feeble, especially considering their decision to part ways with former starter Dalvin Cook in June and replace him with long-time backup Alexander Mattison. Unfortunately, Mattison's performance has been lackluster, gaining just 28 yards on eight carries in Thursday night's game, following a similarly disappointing showing in the previous week, where he managed 34 yards on 11 carries. Notably, Mattison was also responsible for one of the Vikings' fumbles in Thursday night's matchup.
On the flip side, the Vikings struggled to contain the Eagles' running game. Replacement starter Swift racked up an impressive 175 rushing yards, contributing to the Eagles' total of 259 rushing yards. This was facilitated by the Eagles' strategic use of an unconventional and ultimately ineffective defensive alignment by the Vikings.
A crucial moment came when Jefferson attempted to make a game-changing play. He nearly tied the NFL record for reaching 5,000 career receiving yards in the fewest number of games (52). Additionally, he became the first NFL player since 2011 to achieve 150 or more receiving yards in each of his first two games of a season. However, a critical play he wasn't able to make turned the tide on Thursday night. As he stretched to reach the ball over the goal line after a 30-yard reception in the second quarter, Jefferson lost control. A replay review confirmed that the ball flew over the pylon, resulting in a touchback and a turnover.
A potential touchdown would have given the Vikings a 14-10 lead, but instead, the Eagles took advantage and secured a 61-yard field goal from Jake Elliott on the final play of the half, giving them a 13-7 lead going into halftime.
The Vikings' next challenge awaits as they face off against the Chargers on September 24 at 1 p.m. ET.
You May Also Like This: Aquaman and the Lost Kingdom: Trailer, Release Date, and Essential Details Revealed