Selena Gomez Spotted Leaving Paris Hotel with Mystery Man - What's the Buzz?
Is Selena's latest encounter a sign of new romance or just a friendly outing?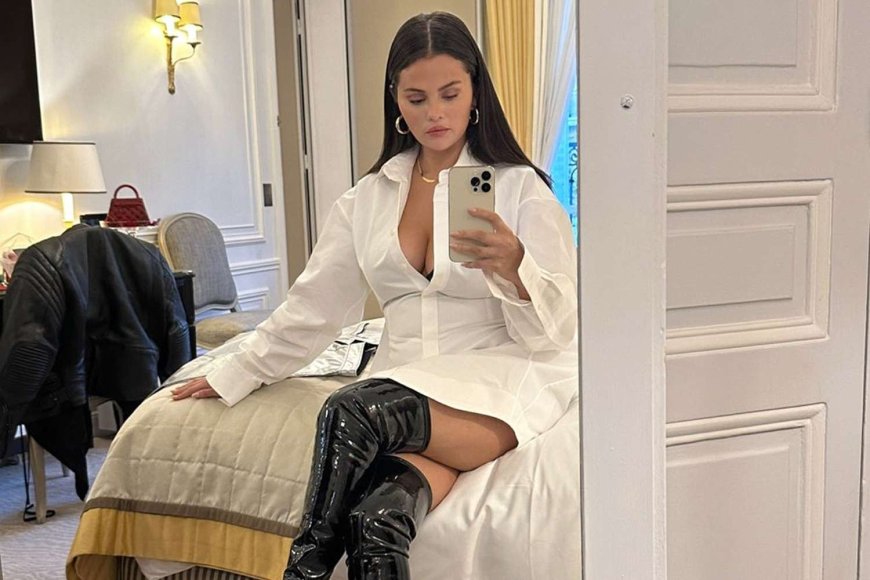 Selena Gomez Spotted Leaving Paris Hotel with Mystery Man
Selena Gomez, the multi-talented star, was recently seen leaving a hotel in Paris with an unidentified man, raising questions about her relationship status. Despite her claims of being single, fans are buzzing with speculation.
Exploring the City of Love
Selena Gomez, a familiar face in the entertainment industry since her early days on "Barney And Friends," is currently in Paris for both work commitments and leisurely city exploration. Despite her enduring popularity, she has kept her relationship status under wraps. Could this recent encounter unveil a new chapter?
Glamorous Parisian Outing
During her Parisian escapade, Selena dazzled in a leopard print maxi dress paired with elegant black heels, a stylish wallet, and gold hoops. Adding a touch of sophistication, she draped herself in a long black leather coat. Her stunning appearance caught the attention of fans and photographers alike.
Selena Gomez with friends in paris #SelenaGomez #Selena #Gomez #paris pic.twitter.com/PR3xE22tab — videosofstar (@videosofstar) September 25, 2023
The Enigmatic Companion
Leaving the Costes Hotel, Selena was accompanied by a casually dressed man, who was seen with his arm affectionately wrapped around her shoulders. As they exited, fans gathered, eager to capture a moment with the star. While the video circulated on social media, the identity of the mysterious companion remains a puzzle.
Social Media Whirlwind
Selena Gomez, a social media powerhouse, recently took to TikTok with a playful video affirming her single status. In the lighthearted clip, she humorously stated, "Guess who has a boyfriend? Not me, y'all be safe out there!" Earlier this year, rumors swirled about a possible connection with Zayn Malik, although neither party confirmed the speculation.
Speculation Abounds
The recent rendezvous in Paris has left fans and followers speculating about Selena's romantic life. Is this a blossoming romance or simply a friendly outing? The enigma surrounding Selena Gomez continues to captivate audiences around the world.
Stay tuned with iShook Daily for the latest updates on Selena Gomez and more captivating stories.
Must Read: Selena Gomez Talks Managing Anxiety and Depression, Stresses Recognizing Triggers