Selena Gomez Talks Managing Anxiety and Depression, Stresses Recognizing Triggers
Selena Gomez's inspiring journey, mental health advocacy, successful career, and dynamic lifestyle. Get insights into her relationships, net worth, and personal style.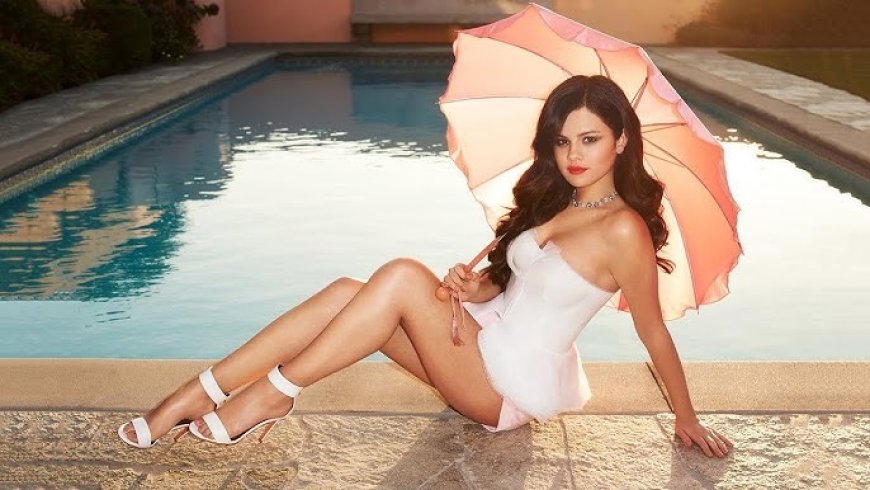 Selena Gomez Talks Managing Anxiety and Depression, Stresses Recognizing Triggers
Selena Gomez has always been open about her struggle with anxiety and depression, making her a dedicated mental health advocate. Over her career, which spans from a child artist to a singer and actress, the 31-year-old has faced many challenges. During her appearance at the Music and Health Summit in Los Angeles on September 19, she discussed how her bedroom can be a trigger for her.
She has previously talked about seeking therapy. Given everything she has been through in her life, including a lupus diagnosis, kidney transplant, and bipolar disorder, it's clear that things have been complicated for her. Here's what the accomplished artist, known for hits like "Fetish," had to say.
View this post on Instagram
Selena Gomez Opens Up About Mental Health Struggles and Identifies Bedroom as a Trigger
Selena Gomez has a deep understanding of the challenges faced during the difficult phases of mental health issues. She emphasizes the importance of recognizing triggers and employing self-care techniques to navigate through overwhelming moments in her journey. At a conference, the "Only Murders in the Building" actress made a striking appearance in a pink corset power suit, addressing various topics, with mental health being a focal point.
The former Disney star candidly shared, "The bedroom is a real trigger for me, particularly during times of psychosis. Throughout that period of my life, my bed became a sanctuary I was glued to." Gomez, also the founder of Rare Beauty, disclosed the extended periods of highs and lows she experienced during her recovery. In a 2022 interview with The Rolling Stone, the singer revealed her visits to four different treatment centers.
View this post on Instagram
Selena Gomez's Battle with Depression and Bipolar Disorder
Selena Gomez reflected on her struggle, particularly in her early twenties, when her emotions became unpredictable and overwhelming. "I felt like I was not in control of what I was feeling, whether that was really great or really bad," she shared. This often started with bouts of depression and would lead to isolation. There were times when she felt immobilized in bed, unable to move. She highlighted how the presence of even one person used to provide comfort.
She acknowledged that being in a room full of people didn't always alleviate the loneliness. Understanding her symptoms and recognizing her triggers became crucial in her journey. Selena emphasized that she would always carry her diagnosis, emphasizing the importance of embracing it and living freely. She concluded by expressing a willingness to befriend the entire process.
View this post on Instagram
Here are some interesting facts about Selena Gomez:
Affairs and Relationships: Selena Gomez has been in the public eye for her relationships with high-profile celebrities. She famously dated pop sensation Justin Bieber for several years. She has also been linked to musicians like The Weeknd and actor Taylor Lautner.

Net Worth: Selena Gomez's net worth was estimated to be around $800 million in 2023. This is attributed to her successful career in music, acting, producing, and her various business ventures.

Entrepreneurship: Apart from her music and acting career, Selena Gomez has ventured into various business endeavors. She co-founded the beauty line "Rare Beauty" which emphasizes inclusivity and self-expression in makeup.

Lifestyle: Selena Gomez is known for her down-to-earth and relatable lifestyle. Despite her fame, she's been open about her struggles with mental health, which resonates with many of her fans. She's also known for her casual and comfortable fashion sense.

Advocacy for Mental Health: Selena Gomez has been an advocate for mental health awareness. She's been transparent about her own mental health challenges, which has helped reduce the stigma surrounding mental health issues.

Real Estate: Selena Gomez has owned several impressive properties, including a mansion in Studio City, Los Angeles, which she listed for sale in 2020. She's known to appreciate privacy and comfort in her homes.

Social Media Influence: Selena Gomez is one of the most followed celebrities on various social media platforms. Her Instagram account alone has had a significant impact on her influence and reach.

Hobbies: Outside of her career, Selena Gomez enjoys activities like cooking, painting, and spending quality time with her friends and family.

Charitable Work: She's actively involved in charitable work. In addition to her role as a UNICEF ambassador, she's supported various causes, including education, healthcare, and disaster relief efforts.

Fitness and Wellness: Selena Gomez places importance on maintaining a healthy lifestyle. She's known to engage in activities like Pilates and enjoys spending time outdoors.
Must Read: Rita Ora Playfully Declares her husband Taika Waititi a 'S*x God' on Live TV