David Cameron, Former UK Prime Minister, Takes on New Role as Foreign Minister: Key Key Highlights
David Cameron's Diplomatic Return: From Downing Street to Foreign Secretary.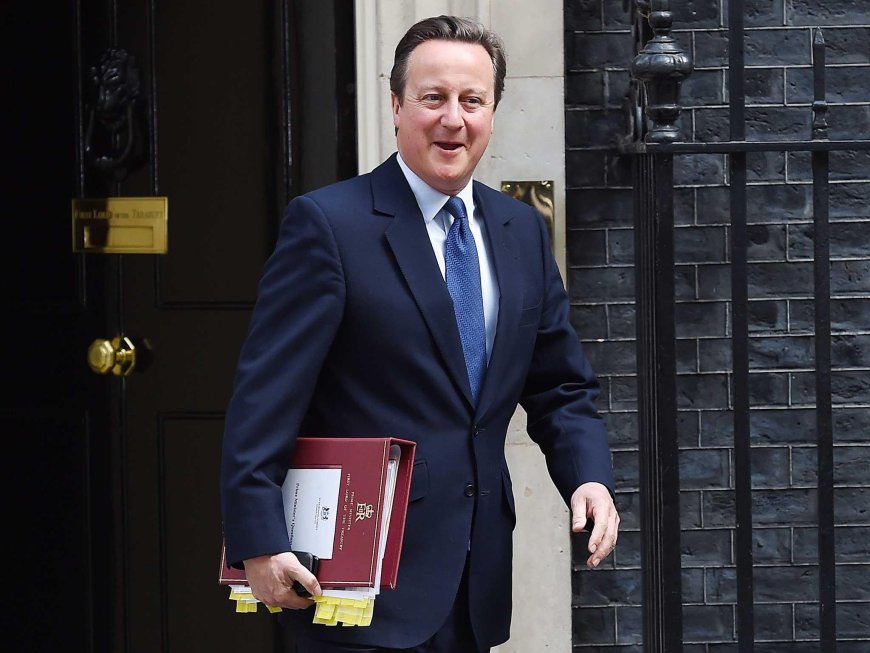 David Cameron, Former UK Prime Minister, Takes on New Role as Foreign Minister: Key Key Highlights
former UK Prime Minister David Cameron, at the age of 57, has found himself back in the political limelight. His appointment as the new Foreign Secretary by current Prime Minister Rishi Sunak has sparked interest and curiosity. This strategic move follows the removal of Home Secretary Suella Braverman, who faced controversy over her handling of pro-Palestinian marches and allegations of supporting a far-right counter-protest.
Key Points about David Cameron:
Early Career and Leadership: Before delving into politics, Cameron worked in public relations for a commercial television company. His ascent to become the youngest UK leader in nearly two centuries after the 2010 election marked the beginning of a transformative era, leading the nation through its first coalition government since World War Two.

Royal Lineage and Educational Background: Cameron's lineage traces back to King William IV, adding a touch of royalty to his profile. He received his education at the prestigious Eton College and continued his academic journey at Oxford University.

Controversial Austerity Measures: Cameron's government faced significant backlash for implementing austerity measures in response to the global financial crisis. Accusations of being out of touch with the public arose as the country navigated through challenging economic times.

Progressive Policies: In 2013, Cameron's government took a progressive step by legalizing same-sex marriage. He expressed his support, emphasizing that conservatism and support for gay marriage could coexist.

Global Involvement: As Prime Minister, Cameron ordered military intervention in Libya, contributing to the complex geopolitical landscape.

Referendums and Political Shifting: Cameron's tenure witnessed pivotal moments, including the agreement to hold a referendum on Scottish independence in 2014 and the decision to call a referendum on EU membership in June 2016, ultimately leading to the historic Brexit vote. Following the Brexit outcome, Cameron announced his resignation.

Recent Lobbying Controversy: In 2021, revelations surfaced about Cameron's lobbying efforts for the now-failed finance firm Greensill Capital. This raised questions about the role of former leaders in influencing government policies.
Analyzing Cameron's Return:
Cameron's return to a prominent role as Foreign Secretary marks a significant chapter in his political journey. The complexities of leading a nation and navigating global affairs bring forth both challenges and opportunities. As the international landscape continues to evolve, Cameron's experience and diplomatic skills will be closely scrutinized.
What's Ahead?:
The UK government, under the leadership of Rishi Sunak, aims to address pressing issues on the global stage with this strategic reshuffling. Cameron's role as Foreign Secretary adds an intriguing layer to the evolving dynamics of British politics.
Conclusion, The political landscape in the UK is witnessing dynamic shifts, and David Cameron's reentry into a key position underscores the ever-changing nature of governance. As the nation grapples with both domestic and international challenges, the decisions made by its leaders will shape the course of its future.
Read More: Big Changes in UK Government: Minister Gets Removed, Ex-PM Making a Comeback