Watch Chandramukhi 2 Trailer: Kangana Ranaut Dazzles in a Spine-Chilling Blend of Horror, Action, and Humor
Experience a roller-coaster of supernatural chills, action, and humor in Kangana Ranaut's 'Chandramukhi 2' trailer. Don't miss the spine-tingling ride! Coming September 28, 2023.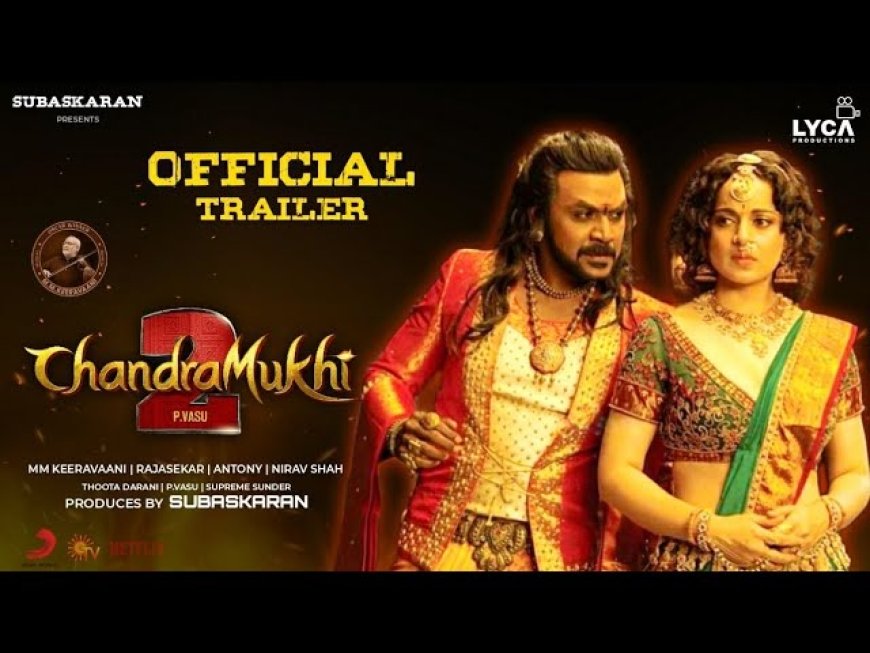 Watch Chandramukhi 2 Trailer
The much-anticipated trailer of Tamil film 'Chandramukhi 2' offers a captivating narrative, weaving together supernatural chills, action, intrigue, and even moments of humor. Kangana Ranaut and Raghava Lawrence lead this thrilling saga.
Plot Overview:
Set in a palace rumored to be haunted by the vengeful spirit of Chandramukhi, a court dancer from medieval times, the story unfolds in dual timelines. Kangana Ranaut embodies the enchanting Chandramukhi, whose true form harbors a wrathful spirit. Raghava Lawrence portrays Vettiyan Raja, the central protagonist entangled in the eerie tale.
The Haunting Atmosphere:
As the trailer oscillates between past and present, an escalating sense of tension permeates the scenes. Chandramukhi's malevolent intent to exact revenge and draw blood heightens the suspense, leaving viewers on the edge of their seats.
Supernatural Elements:
Director P. Vasu masterfully integrates supernatural horror with psychological thrills, reminiscent of the iconic 'Bhool Bhulaiyaa'. The film also pays homage to the cult classics 'Manichitrathazhu' from Malayalam cinema.
Comic Relief:
Tamil actor Vadivelu provides comedic interludes, injecting moments of levity amidst the gripping narrative. His quirky queries add a touch of eccentricity, showcasing his signature style.
A Blend of Comedy and Tension:
Much like its predecessor starring Rajinikanth, 'Chandramukhi 2' strikes a balance between humor and suspense. Bizarre action sequences and mesmerizing dance performances, accompanied by a haunting score, intensify the enigma.
Kangana Ranaut's Multifaceted Role:
In addition to courtly dancing, Kangana Ranaut displays adept swordsmanship, underscoring her character's versatility. The trailer hints that Chandramukhi embodies more than meets the eye, potentially posing a formidable threat.
Watch handramukhi 2 Trailer:
Release Date:
'Chandramukhi 2' is slated to hit theaters on September 28, 2023, promising audiences a spine-chilling cinematic experience.
Must Read: Sultan of Delhi: A Glimpse into the 60s Crime Saga with Mouni Roy and Tahir Raj Bhasin