Vijay's Action-packed Film 'Leo' Crosses ₹200 Crore Milestone in 3 Days
Vijay's action-packed film 'Leo' storms the box office, raking in over ₹212 crore globally in just three days, with ₹140 crore from India alone.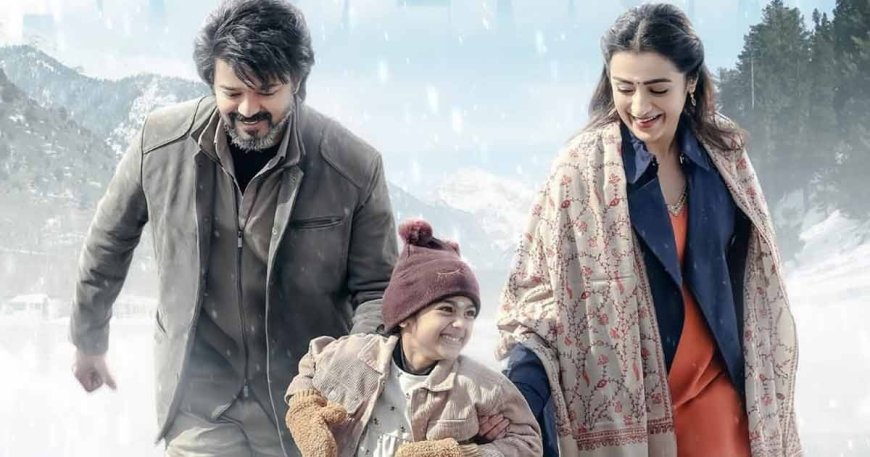 Vijay's Action-packed Film 'Leo' Crosses ₹200 Crore Milestone in 3 Days
In just three days, Vijay's latest action-packed film, 'Leo', has stormed past the ₹200 crore milestone at the global box office. Impressively, a staggering ₹140 crore of this total was contributed by Indian audiences.
The latest box office report for 'Leo' reveals that it amassed ₹140 crore within India. While it crossed the ₹200 crore mark worldwide by day two, the global earnings for day three are yet to be disclosed.
On the first Saturday after its release, the film raked in ₹40 crore in India. The initial two days saw earnings of ₹64 crore and ₹35 crore, respectively. 'Leo' demonstrated strong performance, with a 76.25% occupancy in Tamil regions and a 57% occupancy in Telugu territories. Hindi-speaking regions showed lower numbers, fluctuating between 12% and 27% throughout the day.
Film industry analyst Manobala Vijaybalan confirmed that the movie exceeded ₹200 crore in overseas collections. However, he expressed reservations about its future prospects. He tweeted, " #Leo WW Box Office. Joseph Vijay ENTERS the elite ₹200 cr club. Tomorrow will be crucial for the film. Post which the recovery would be difficult in overseas markets."
Industry expert Ramesh Bala provided deeper insights into the overseas market. He explained that it's a combined market, citing examples of previous releases by Thalapathy Vijay. He emphasized the importance of directors in achieving success, mentioning Thalapathy Vijay's collaboration with prominent directors like Lokesh and Chiyaan Vikram's highest-grossing film directed by Shankar. Bala expressed hope for more multi-starrers and impactful combinations in Indian cinema.
He also highlighted that 'Leo' didn't perform as robustly as 'Jailer' at the US box office. He stated, "Saturday is typically the highest revenue generating day in USA. #Leo has slowed down.. 1st Saturday Gross: #Jailer - $1 Million from USA #Leo - $515K at 10 PM EST from North America."
Directed by Lokesh Kanagraj, 'Leo' stars Thalapathy Vijay and marks Sanjay Dutt's Tamil debut. Sanjay Dutt was previously seen in the Kannada film 'KGF: Chapter 2'.
Previously, Seven Screen Studio, the production company behind the film, announced the cancellation of the Leo audio event on their social media platforms. This announcement stirred frustration among Vijay's fans, but they were later appeased with the release of the Leo movie trailer.
Must Read: Thalapathy Vijay's "Leo" Sets Sights on $1 Million+ Advance Booking in the USA