Salmon-Killing Chemical in Tires Under Review by US Regulators After Tribal Petition
Reviewing the impact of a tire chemical on salmon, prompted by concerns from West Coast tribes. Potential regulatory changes ahead.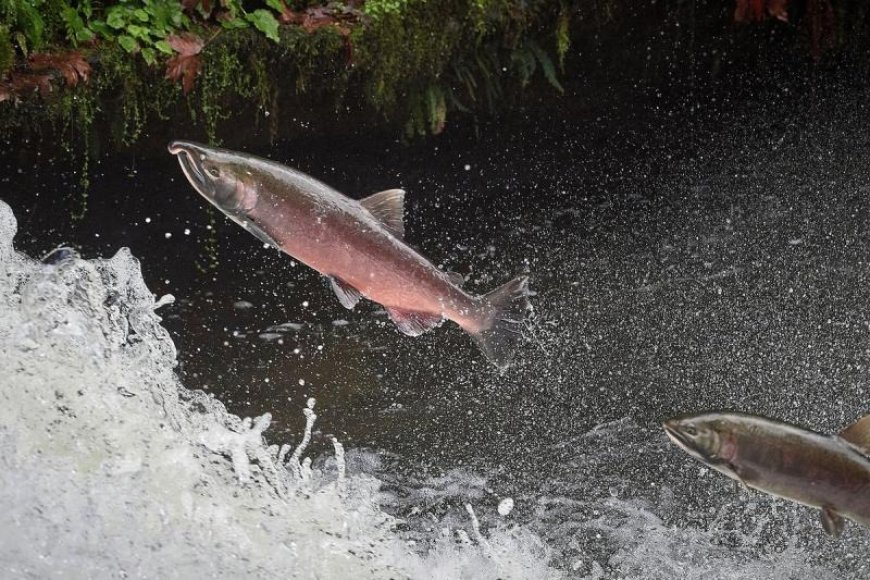 Salmon-Killing Chemical in Tires Under Review by US Regulators After Tribal Petition
The Environmental Protection Agency (EPA) has taken action in response to a petition from West Coast Native American tribes, including the Yurok tribe in California, and the Port Gamble S'Klallam and Puyallup tribes in Washington. They have called for a ban on the rubber preservative 6PPD, which is commonly found in tires and has been linked to the deaths of fish, particularly coho salmon. This chemical poses a threat as it washes from roadways into rivers during rain. The EPA's decision initiates a regulatory process that could potentially lead to a ban, prompting tire manufacturers to search for alternative solutions meeting federal safety standards.
U.S. regulators have announced a comprehensive review of a chemical widely used in tires, known as 6PPD, following a petition from several West Coast Native American tribes. These tribes, including the Yurok tribe in California, and the Port Gamble S'Klallam and Puyallup tribes in Washington, have raised concerns over the impact of this chemical on salmon populations. They argue that 6PPD, a rubber preservative, poses a significant threat to fish, particularly coho salmon, when it is washed from roadways into rivers by rain.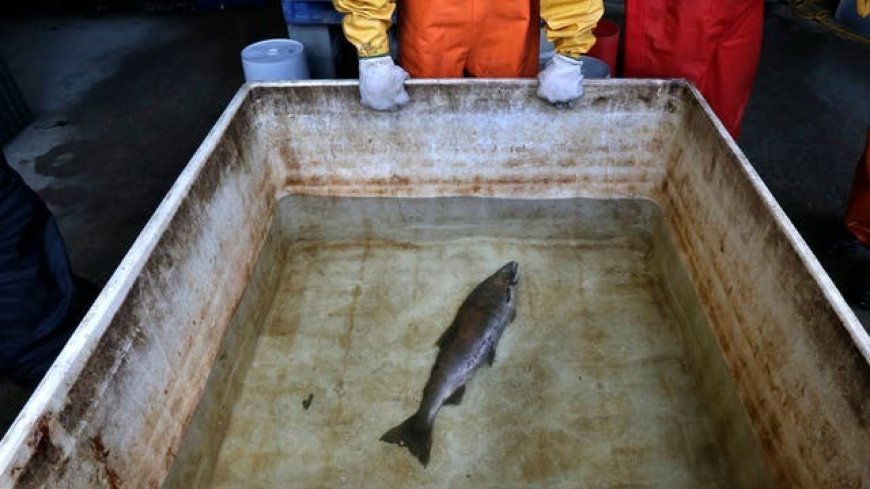 6PPD has been an integral component of tire manufacturing for over six decades and is also present in other products such as footwear, synthetic turf, and playground equipment. As tires wear down, they leave behind tiny particles of rubber on roads and parking lots. Over time, this material degrades into a byproduct known as 6PPD-quinone, which is harmful to salmon, steelhead trout, and other aquatic wildlife. Coho salmon, in particular, appear to be highly sensitive to this substance, and exposure can prove fatal in a matter of hours.
The significance of salmon extends beyond environmental concerns, as these fish play a vital role in the diets and cultures of Pacific Northwest and California tribes. These communities have been fighting for decades to safeguard salmon populations from various threats, including climate change, pollution, urban development, and dams obstructing their migration routes.
The EPA's decision to review the use of 6PPD marks the beginning of a potentially lengthy regulatory process that may result in a ban. In response, tire manufacturers are actively exploring alternative solutions that still meet federal safety requirements.
The U.S. Tire Manufacturers Association has issued a statement indicating that they are currently conducting an analysis to identify alternatives to 6PPD that comply with federal safety standards. As of now, no suitable replacement has been identified.
The EPA plans to gather additional information for potential regulations by the fall of the following year. Additionally, they intend to mandate that manufacturers and importers of 6PPD report any previously unpublished health and safety studies by the end of the same year. A definitive timeline for a final decision has not yet been established.
While the impact of 6PPD on human health remains unknown, the EPA is actively pursuing further research and evaluation in this regard.
Suanne Brander, an associate professor and ecotoxicologist at Oregon State University, has welcomed the EPA's decision. However, she emphasizes that the harm to salmon is likely caused by a combination of chemicals, not just 6PPD. Brander also expresses concern about the potential replacement chemical selected by tire manufacturers.
In conclusion, the EPA's response to the petition from Native American tribes signifies a crucial step towards addressing the environmental impact of 6PPD. The ongoing efforts to identify alternative solutions highlight the importance of balancing public safety with environmental preservation. The outcome of this regulatory process will undoubtedly have far-reaching implications for both the tire industry and the protection of aquatic wildlife.
Must Read | Celebrating Loved Ones: What is the Day of the Dead?