Salman Khan's Earnings: A Look at Tiger Film Series and Pathaan's Payday
Salman Khan, the famous actor, earned a lot for his movies. Let's see how much he made for the Tiger series and Pathaan.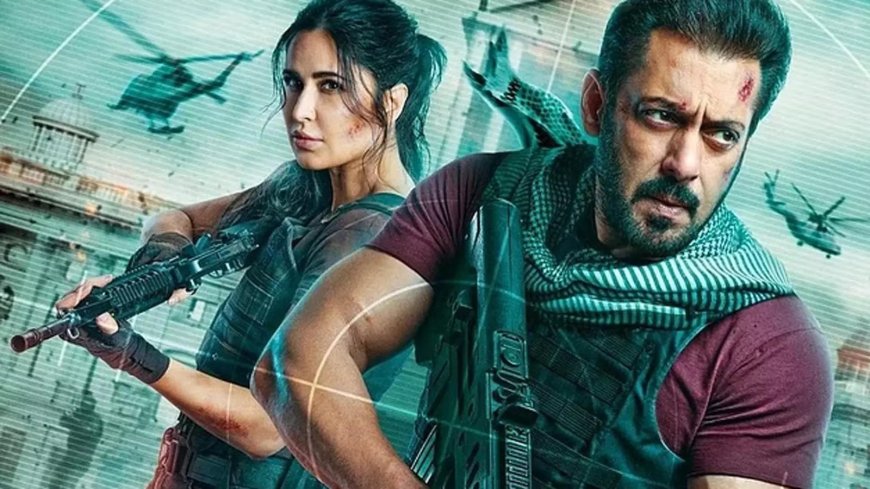 Salman Khan's Earnings: A Look at Tiger Film Series and Pathaan's Payday
Salman Khan is getting ready for a new movie called Tiger 3. There are talks that Hrithik Roshan might also be in the movie. Shah Rukh Khan is in a special part too. Do you know how much Salman Khan will get paid for this big action movie?
Salman Khan's Role in the Tiger Series:
In the Tiger series, Salman Khan plays a spy who takes on dangerous missions. His character is loved by fans for his action-packed performance.
From Ek Tha Tiger to Tiger Zinda Hai: A Big Jump in Earnings: Salman Khan's earnings have changed a lot over the years. He got 15 crore for the first Tiger movie, Ek Tha Tiger. For the next one, Tiger Zinda Hai, he got a whopping 135 crore. That's almost 9 times more! He also got around 125 crore for his last movie.

The Profit-Sharing Deal: For Tiger 3, Salman Khan made a deal with Yash Raj Films. If the movie does well, he could get a lot of money. He might get almost 100 crore, which is a huge amount.
Comparing to Shah Rukh Khan's Earnings for Pathaan:
Shah Rukh Khan, another famous actor, was also in a big action movie called Pathaan. He got paid a lot for it.
Shah Rukh Khan's Pathaan Payday: Shah Rukh Khan got more than 200 crore for Pathaan because it did really well in the theaters. He was in a special part of the movie that fans loved.

Salman Khan's Potential Earnings for Tiger 3: If Tiger 3 does as well as Pathaan, Salman Khan might get over 200 crore. This would be a huge jump from what he got for the earlier Tiger movies.
When Will Tiger 3 Come Out:
Tiger 3 will be in theaters on November 12, which is Diwali. The movie stars Katrina Kaif, Emraan Hashmi, and maybe Hrithik Roshan and Shah Rukh Khan in special roles.
For more interesting stories, keep following iShook Daily.
Must Read: Salman Khan & Katrina Kaif's 'Tiger 3' Gears Up for Global Debut