John Cena Decided to Takes a Break from WWE to Focus on Hollywood Career
John Cena puts WWE on hold to pursue Hollywood career. Learn about his tough decision and future plans. Stay updated with iShook Daily.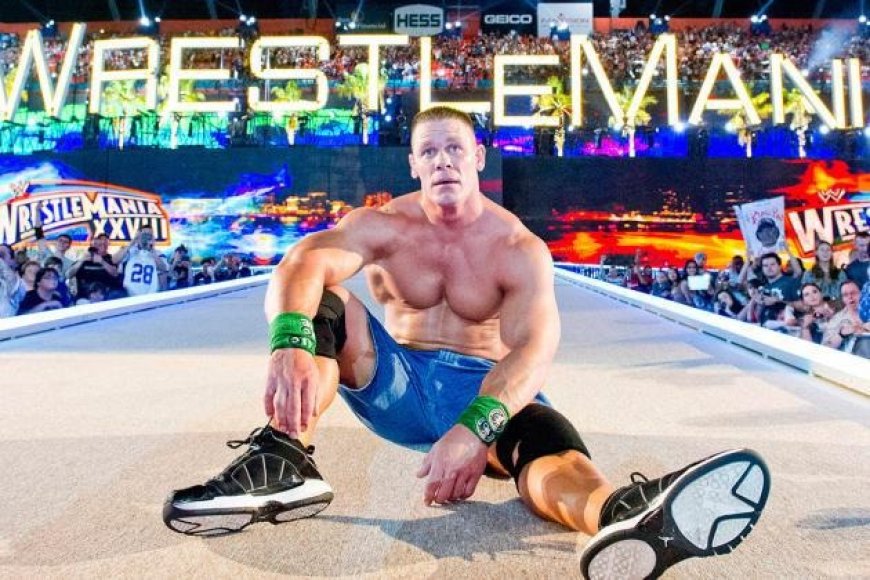 John Cena Decided to Takes a Break from WWE to Focus on Hollywood Career
John Cena's career has been a remarkable journey from the wrestling ring to the big screen. With a string of successes in WWE, he ventured into acting and found similar triumphs. Now, with significant roles in major films, including one in collaboration with James Gunn, Cena stands as a leading actor. However, amidst this success, he faces a challenging decision.
Cena, a celebrated WWE Champion, has also left an indelible mark in Hollywood. From starring in the high-octane Fast & Furious series to headlining James Gunn's Peacemaker, he's become a pivotal figure in the film industry. Recently, he returned to the ring during a Hollywood strike. Now, as the strike nears its end, Cena announces a temporary departure from WWE to refocus on his film projects.
Speaking about this decision, Cena emphasized, "I've made it perfectly clear that you can't do both, because of the liability insurance, and if I were to try to juggle both, then that would be selfish, because I would put a lot of people out of work if something happened to me."
He further explained, "So, yes, I stopped the project I was in. I can't even talk about what it was because of the strike. But as soon as I can get back to work, I will. I don't control that. I'm just hoping they can figure it out. In the meantime, I came back to help my family," John Cena added.
In conclusion, the 16-time World Champion hinted, "This isn't the end, but it's the last one for now." For fans and followers, Cena's decision sheds light on the complexities of balancing two thriving careers. Stay tuned to iShook Daily for more updates on this evolving story, and for those aspiring to navigate multiple career paths, Cena's journey serves as a valuable lesson in making tough but necessary choices.
Must Read: WWE SmackDown Unveils Shocks and Legends: Asuka vs. Iyo Sky, John Cena's Grand Comeback on September 22, 2023