Edge, Former WWE Wrestler, Secures Trademarks Following Move to AEW
Former WWE star Edge, now with AEW, trademarks names in a strategic move. Get details on the trademarks and their coverage here.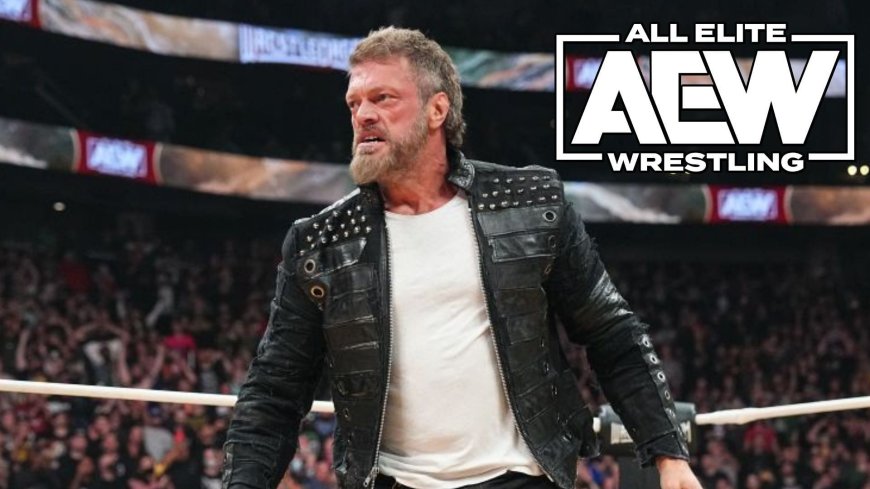 Edge, Former WWE Wrestler, Secures Trademarks Following Move to AEW
In a significant move following his transition from WWE to AEW, the esteemed wrestler 'Edge', also known as Adam Copeland, has taken strides to trademark several names. The list of trademarks encompasses various categories. After the conclusion of his WWE contract on September 30, Adam Copeland, widely recognized as 'Edge', made his debut with All Elite Wrestling (AEW) on October 1, participating in their WrestleDream match. Shortly thereafter, reports surfaced indicating that the WWE Hall of Famer has applied for several intriguing trademarks.
According to reports from Fightful, Adam Copeland has submitted trademark applications for four distinct words: 'Ledgend' (spelled with his WWE name 'Edge' in the middle), 'Cope', 'The Rogue', and 'Iconoclast'. These applications were processed through a company named Wet Yeti Inc. in collaboration with the United States Patent and Trademark Office.
As outlined in the report, Edge's trademarks 'Ledgend' and 'Iconoclast' encompass items like bandanas, hats, shirts, socks, sweatshirts, and hooded sweatshirts. The remaining two trademarks, 'Cope' and 'The Rogue', encompass various entertainment services related to wrestling contests, exhibitions, live performances, personal appearances, and televised appearances by a professional wrestler and sports entertainer. They also cover providing wrestling news and information online, as well as conducting online interviews featuring a professional wrestling and sports entertainment personality in the field.
Regarding Edge's transition from WWE to AEW, his final WWE match occurred on the August 18 episode of WWE SmackDown, where he triumphed over Sheamus in Toronto, celebrating his 25th anniversary with the Stamford-based promotion. His dynamic debut in AEW took place during the main event of WrestleDream, where he teamed up with Darby Allin and Sting against his close friend Christian Cage, along with partners Nick Wayne and Luchasaurus.
For more updates from the world of entertainment and wrestling, stay tuned to iShook Daily.
Must Read: From Trailer Park to Billionaire: The Inspiring Journey of WWE Founder Vince McMahon