Is Katrina Kaif Expecting? Fans Wonder After Event Appearance: Watch Video
Speculation surrounds Bollywood star Katrina Kaif. Is she expecting? Get the latest on her event appearance and upcoming movie. Stay tuned for updates.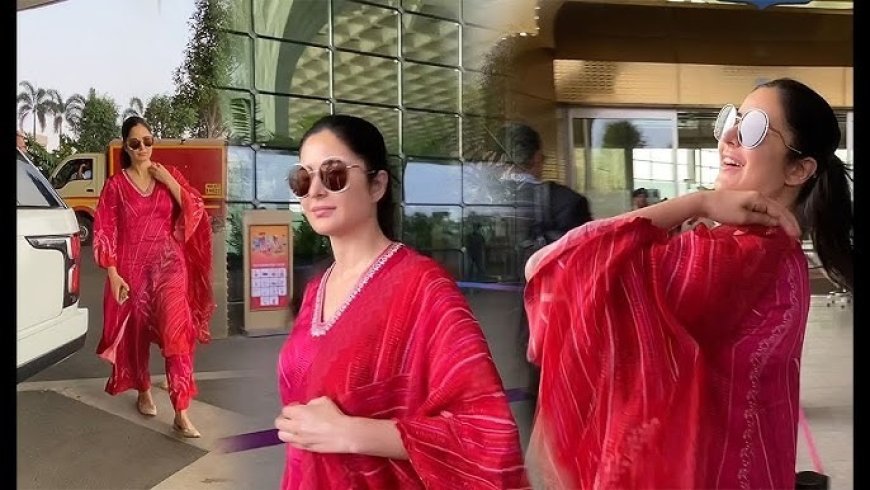 Is Katrina Kaif Expecting? Fans Wonder After Event Appearance: Watch Video
People are talking about Katrina Kaif and if she might be having a baby. Let's find out!
Katrina Kaif and Vicky Kaushal got married secretly in 2021. They surprised everyone by getting married at a place called Six Senses Fort Barwara in Rajasthan. Since then, Katrina hasn't been in the news much. She didn't go to a big party thrown by the Ambani family in Mumbai last month. But recently, people saw her at an event in Patna, and some people think she might be hiding a baby bump.
Watch Katrina Kaif's Video
Katrina looked really nice in a pink outfit when she went to the event in Patna. But some people noticed that she was holding her stomach with a scarf. This made some people wonder if she might be having a baby.
People on the internet talked about this. One person said, "It's been an hour and no one has said she might be having a baby because she's hiding her tummy." Another person said, "If she really is having a baby, then I'm so happy!"
But, as of now, Katrina or her team haven't said anything official about this.
On the other hand, Katrina is going to be in a movie called "Tiger 3" with Salman Khan. A lot of people were excited to see the trailer, and they really liked it. Some people liked how strong and action-packed Katrina looked. Other people tried to find connections between Salman Khan and another famous actor, Shah Rukh Khan, in the trailer.
Katrina is a big part of this series, and she does a great job with all the action. We're all looking forward to seeing more! The movie will come out on November 12.
A lot of people are hoping this movie will be a big success for Salman Khan, especially after some of his other movies didn't do so well. We'll have to wait until November 12 to find out!
Must Read: Salman Khan Returns in Full Force with Tiger 3: Get Ready for an Action-Packed Bollywood Movie