Amber Heard Turns Heads in Green Metallic Mermaid Dress at Aquaman Premiere
Amber Heard, known for her multifaceted persona, made a striking appearance at the Aquaman premiere in a stunning green metallic mermaid dress.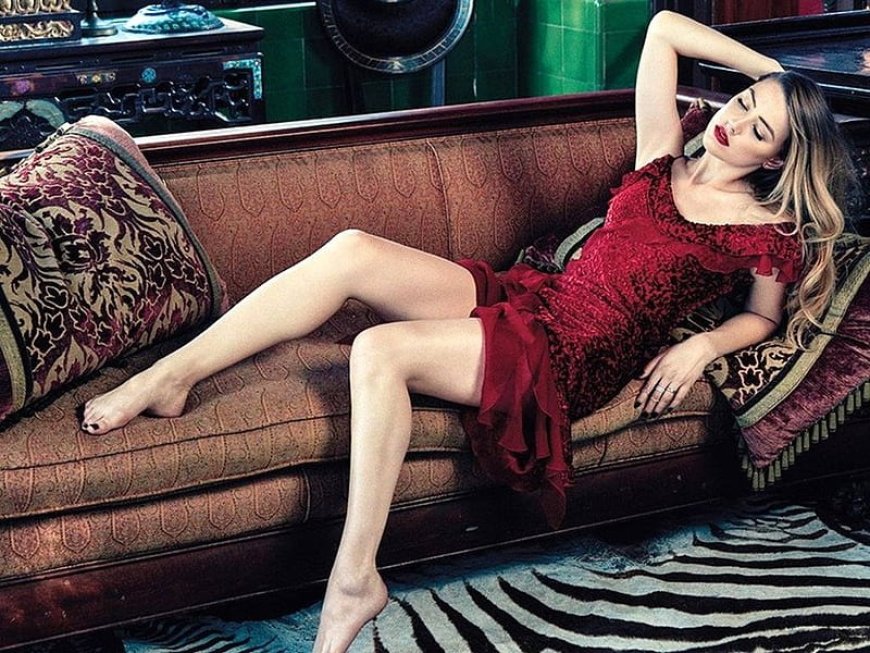 Amber Heard Turns Heads in Green Metallic Mermaid Dress at Aquaman Premiere
Amber Heard, acclaimed for her diverse roles both on and off-screen, captivated audiences at the Aquaman premiere with her distinct fashion sense. Though absent from the trailer of Aquaman 2, a recent discovery of her enchanting mermaid-inspired look from the premiere has once again put her in the spotlight.
The Aquaman actress graced the event in a green metallic gown, featuring an alluring plunging neckline and intricate ribbed detailing that tastefully revealed a glimpse of her skin, accentuating her elegant silhouette. The ensemble was further enhanced with bold, empowered shoulders and a captivating back slit. Complementing the attire were statement jewelry pieces and resplendent golden heels.
View the captivating look.
In this body-hugging attire, Amber Heard exuded an alluring mermaid allure. Her makeup exuded confidence, featuring a flawless full-coverage foundation, elegantly contoured and flushed cheeks, accentuated cheekbones, defined brows, a striking Egyptian eye makeup, and a vibrant pinkish-red lip shade. Her hair, left cascading, was artfully styled with gel and brushed back, evoking a captivating wet effect.
Amber Heard's sense of fashion continues to leave an indelible mark, proving her prowess in the world of style and glamour. Her ability to captivate with her charm and beauty remains unmatched. What are your impressions of Amber Heard's fashion statement? Share your thoughts with us.
For those unaware, did you happen to miss the actress in the trailer cut of Aquaman 2?
Stay tuned to iShook Daily for more enthralling updates on fashion and lifestyle.
Must Read: Johnny Depp's Beetlejuice 2 Comeback: A Surprise Twist Emerges