Exclusive: Israeli Woman Mia Schem Held Captive by Hamas - Her Story
Mia Schem, Israeli captive held by Hamas, appeals for freedom. Learn about her ordeal and efforts for her release. A must-read update on the ongoing situation.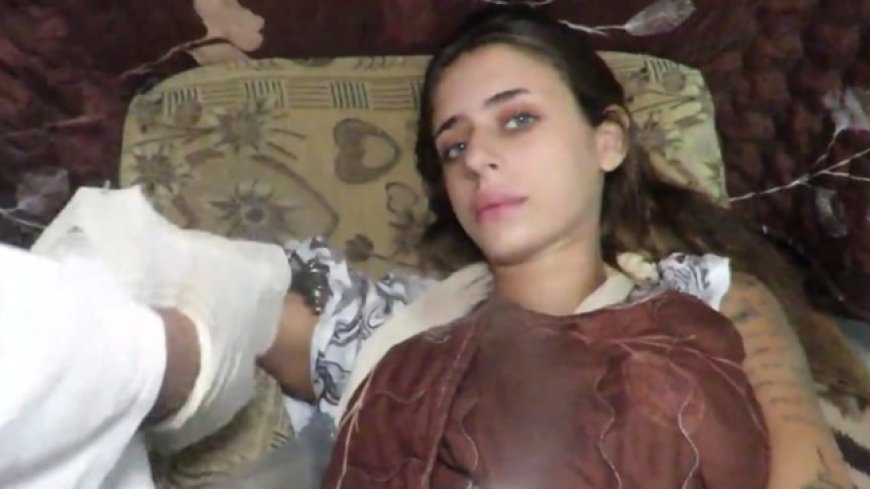 Exclusive: Israeli Woman Mia Schem Held Captive by Hamas - Her Story
In a recent video released by Hamas, we see 21-year-old Mia Schem, an Israeli woman who was taken captive during a tragic event in southern Israel on October 7. This video gives us a glimpse into her situation.
???????????????? Hamas Release a Video Of A Hostage.

Mia Shem, 21 years old, is a Shoham resident with French citizenship.

She was kidnapped by Hamas from Sderot on the 7th of October.

"I am a prisoner in Gaza and they treated me and performed a surgery on me that took 3 hours, and… pic.twitter.com/0u1QZ0RgxR

— Censored Men (@CensoredMen) October 16, 2023
Mia was attending a party in Kibbutz Re'im when the unthinkable happened. Some individuals, with harmful intentions, caused a terrible incident resulting in the loss of over 260 lives. It's heartbreaking to know that more than 1,300 people lost their lives, with most of them being ordinary citizens.
In the video, Mia looks understandably concerned. She shares that she underwent a three-hour surgery and appeals to be reunited with her family as soon as possible. She misses her parents and siblings dearly.
Her family expressed immense relief upon seeing the video, stating, "We're happy" when they saw Mia.
It's worth noting that Mia is both Israeli and French. Hamas may be trying to convey that they are not harming foreign nationals.
The Israel Defense Forces (IDF) had informed Mia's family last week that she was in Gaza. They want to emphasize that although Hamas may appear kind, they are, in reality, a malevolent group involved in terrible actions.
The IDF is making extensive efforts, using various methods, to secure the release of over 200 individuals held by Hamas.
A representative from Hamas, Abu Obeida, mentioned that they are uncertain about the exact number of prisoners due to the complexity of the situation. They estimate there may be around 200-250 in Gaza, with Hamas holding approximately 200 of them. Other groups and places are responsible for the remaining captives.
Abu Obeida assures us that foreign hostages are treated with care. He pledges to keep them safe and promises their release as soon as conditions permit.
Even if Israel considers a ground operation in Gaza, Abu Obeida wants to make it clear that they are not afraid. They are prepared.
Also Read: Israel's Richest Couple Resign from Harvard Board, Citing Concerns over School's Response to Hamas Attacks
Another influential figure in Hamas, Khaled Mashaal, discussed prisoners. He stated that there are roughly 6,000 Palestinians in Israeli prisons. He takes pride in the fact that Hamas has enough hostages, including high-ranking military personnel, to exchange for all of them.
Mashaal believes that people from Gaza will stay, despite the challenges. He believes that a mass exodus would negatively impact Egypt and Jordan. He also expressed admiration for a group called Hezbollah in Lebanon but hopes that Hamas receives more support as well.
Must Read: Live Updates: Israel Keeps Hitting Hamas in Gaza, Ground Operation in Gaza Started